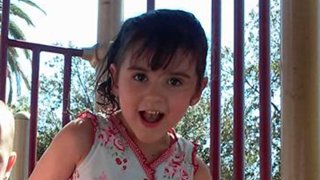 The San Diego Sheriff's Department says it is investigating the death of an 11-year-old girl. NBC 7 Investigates has learned her name was Aarabella.
Deputies were called to a home on Lakeview Drive in Spring Valley just before 2 am on Aug. 30 about a child in distress.
The sheriff's department said Aarabella was taken to a hospital, where she later died. Detectives suspected signs of possible child abuse, officials said, and contacted her adoptive father, who took his own life in their presence.
More From NBC 7 Investigates
Aarabella's biological mother and a neighbor who lives on Lakeview Drive told NBC 7 Investigates that Aarabella's adoptive father was a U.S. Customs and Border Protection (CBP) agent named Brian McCormack. They said McCormack and his wife, Leticia, adopted Aarabella and her two younger sisters.
CBP would only confirm that one of their employees recently died by suicide. Aarabella's biological mother said the two younger girls are now in the care of social services.
The San Diego County Medical Examiner's office said the case is under seal and they are unable to release any details. San Diego County officials told NBC 7 that Child Welfare Services, in addition to law enforcement, is investigating Aarabella's death.
The Rock Church confirmed to NBC 7 Investigates that Leticia McCormack is a volunteer ministry leader for the church. We contacted Leticia for comment but have not heard back.