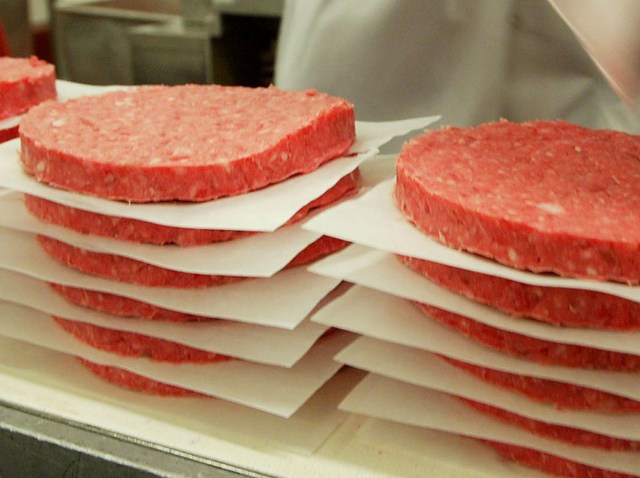 A San Diego-based meat wholesaler has recalled some 925 pounds of ground beef that might be contaminated with E. coli.
The Department of Agriculture's Food Safety and Inspection Service said Tuesday that no illnesses have been reported from the products sold by San Diego Meat Co.
The recall applies to 15-pound cases of ground beef patties and 10-pound bags of bulk ground beef produced between Oct. 7 and Oct. 12 and sold to San Diego County-area caterers and restaurants.

San Diego Meat co-owner Bob Watkins -- no, not the embattled Airport Authority's Bob Watkins -- said the company is retrieving the meat from "about 20" businesses and destroying it. Watkins did not identify the affected businesses.

"We are in the process of picking it up right now," Watkins said Tuesday, adding that he was not sure how much, if any, of the meat had been consumed. He said the company's own tests of the same products showed no bacteria.

Watkins said he was informed Sunday of the "presumptive positive" test done by the USDA and found out Tuesday that the initial test had been confirmed. The USDA took 375 grams from a 160 pound sample, according to Watkins. He said he should know by Wednesday at the latest if any of the beef had been eaten.
Copyright AP - Associated Press