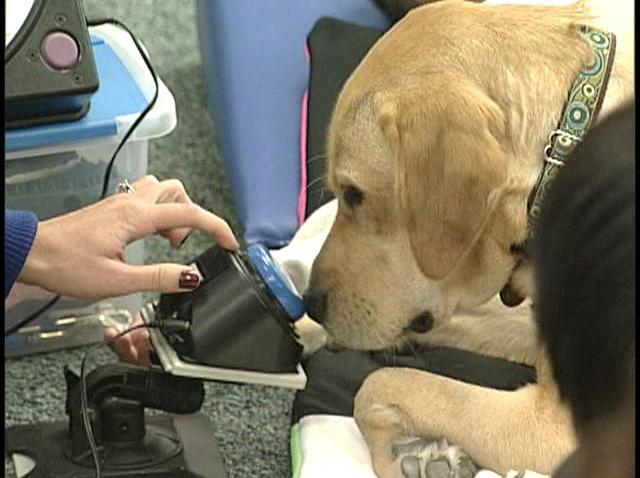 There is a teacher's pet in a Vista special education classroom. He's a four-legged friend named Fairfax.
Robin Hooper, a young energetic elementary school teacher works with students with moderate to severe disabilities at Hannalei Elementary. They face everyday challenges and sometimes need a little extra motivation, so she brought in Fairfax, a specially-trained Labrador/Golden Retriever mix.
The students love taking care of Fairfax and that helps improve their fine motor skills, and much more. Fairfax encourages students to verbalize or use their communications devices in order to tell him to "sit" or praise him for a job well done. Best of all, Robin uses play with Fairfax as motivation for her students to complete their assignments and work extra hard.
The dog is much more than a teaching tool, he's also their friend.
"It just makes that much of a difference for some of these students who just need a companion," said Robin Hooper. "They need
someone to sit with them who is a friend, no matter what happens."
Fairfax completed an intense training program with Canine Companions for Independence (CCI) in Oceanside. The dogs train for about two years before they're ready to help people with disabilities.