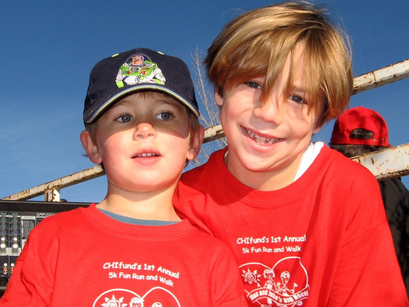 Max and Jake are two boys who didn't know each other, but had one thing in common. They both had a hole in their heart and they both had heart surgery before they were 20 months old.
Jerilyn Hammerstrom and Paula Cook met 13 years ago when Paula moved in across the street in their San Diego neighborhood. As their families grew, so did their friendship.

In 2003, when Jerilyn's son Max was 14 months old, he underwent open heart surgery to repair a hole in his heart.

Two years later, Paula's son, Jake, had a similar procedure when he was just two years old.
Bonded by their wish to help other families who may be going through this ordeal and to give back to the Heart Institute at Rady Children's Hospital, Jerilyn and Paula organized Max and Jake's Big Race.

The 4th annual Max and Jake's big race takes place this Sunday at Mission Trails Regional Park at 8 a.m. Click here for more info.