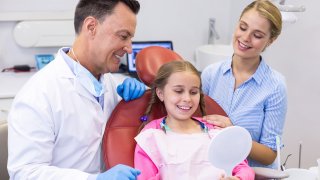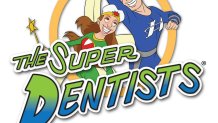 The following content is created in partnership with The Super Dentists. It does not reflect the work or opinions of NBC San Diego's editorial staff. Click here to learn more about The Super Dentists.
Taking children to the dentist is necessary to keep their teeth healthy and promote excellent oral hygiene habits. But from a child's point of view, a trip to the dentist can be a frightening event: sitting in a chair in a room filled with unknown elements while a stranger introduces unusual instruments into their mouth. Take a look at the following tips on what you can do for a painless dentist visit.
Tell your child in advance that they have an appointment
Have a conversation with your child days before the visit and explain to them the purpose of the appointment to help reduce fears. Tell them the dentist will look at their mouth and check if their teeth and gums are strong and healthy. Also explain to them the importance of visiting the dentist to keep cavities at bay and ensure a beautiful smile for a lifetime.
Don't set false expectations
As in all life experiences, you shouldn't lie to your child with false ideas like, "it won't hurt" or "nothing happens" because they might reject future appointments if they experience discomfort or something happens during their visit.
Find a practice with a more relaxing ambiance to put your kids at ease
A great way to alleviate tensions associated with dental visits is to take your child to a dental practice that specializes in pediatric dentistry and provides a fun environment, according to Dr. Kami Hoss, co-founder of The Super Dentists. A comfortable waiting room filled with games and activities will make kids feel at ease and keep them distracted from the fact that they are at a dentist office.
Don't try to convince them with rewards
Don't promise your child something special in exchange for behaving well in the dentist's office lest you feed their apprehension. For example, by offering a lollipop in exchange for not crying, your child may think,, "what's wrong with the dentist and why will I cry? Praise good behavior and attitudes and reward them with healthier incentives or something that motivates dental hygiene. They will feel a sense of accomplishment – and you will too!
Visit a practice that treats adults so you can lead by the example
When children see their parents visiting the dentist as just another part of their routine, they will be more apt to accept it as part of their own. Choose a dental practice that provides dental care for both children and adult patients and schedule your appointments on the same day as your kids' visits.
Ready to keep your child's teeth healthy and yours too? With more than 20 years serving the San Diego community, The Super Dentists treats children and parents in a fun and positive environment, where families can feel relaxed and safe, and be confident they are getting the best dental care with state-of-the-art equipment and procedures managed by a friendly group of pediatric dentists. For more information and to schedule an appointment, visit TheSuperDentists.com.