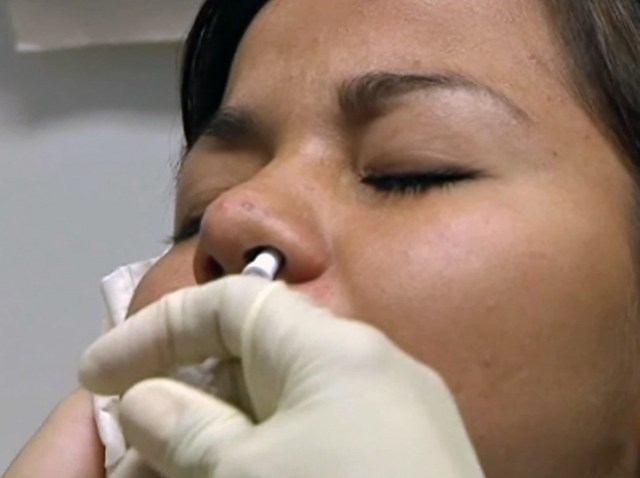 The H1N1 vaccine is now available for children and young adults in San Diego at any minute of the day.
Five Walgreens locations in the county are now carrying a nasal spray form of the vaccine for $17.99.
Certain criteria must be met to receive the vaccine since the nasal spray form is a live virus. The injected form of the vaccine is not live and poses less risk. The ideal ages are 9-24 years old with no underlying health conditions, according to the drug store.
The five locations administering the vaccine are:
Chula Vista
621 I Street, Chula Vista, CA 91910
Clairemont
5504 Balboa Avenue, San Diego, CA 92111
El Cajon
215 N 2nd St, El Cajon, CA 92021
El Centro
100 N Imperial Ave, El Centro, CA 92243
Escondido
1574 E Valley Pkwy, Escondido, CA 92027