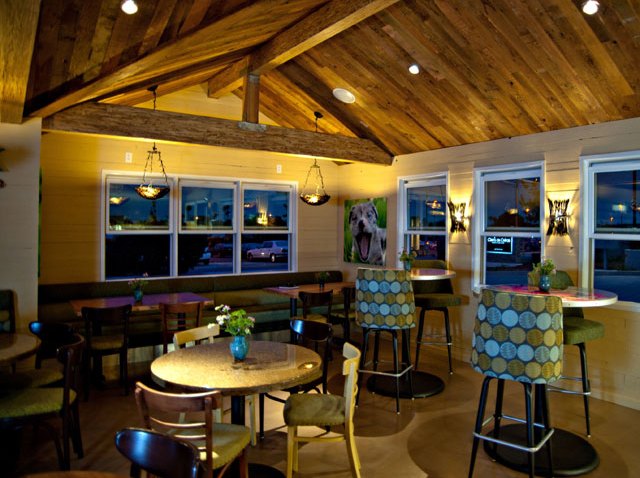 Claire's on Cedros is making news for being one of the first platinum certified green restaurants in the country.
Claire's does it all. Claire Allison, owner and executive chef, recycles, runs on solar energy and buys local.
Most of the restaurant's countertops and floors are made out of recycled products like mirrors and wine bottles. The tabletops include sunflower seeds.
The building is made from FSC wood so that the trees are grown in a way that they don't deplete old timber forest. The beams are salvaged from old buildings from around the region. Denim is used as insulation.
While you're eating, you'll notice the bricks on an interior wall. They were salvaged from the demolition needed to build PETCO Park in San Diego's East Village.
Allison and co-owner Terrie Boley began the process four years ago, long before there was a green building movement and say they see the cafe as an extension of their lifestlyes.
Not only is Claire's on Cedros the first San Diego restaurant to achieve the certification, it's also one of only four such businesses in the U.S. and one of only two in California. Plus it was just rated one of the best breakfast places by San Diego Magazine.