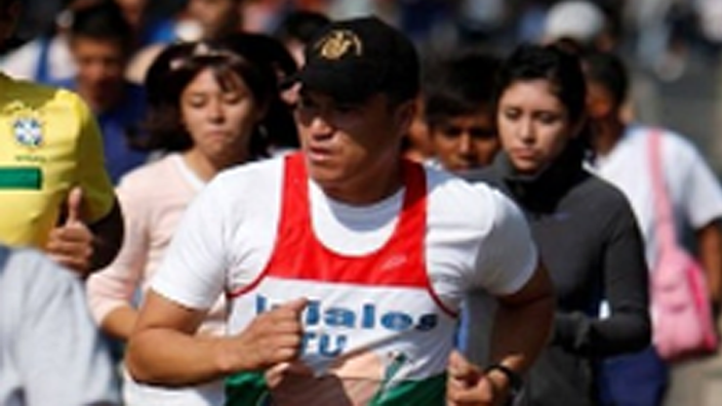 A man who pledged to run from Argentina to Alaska with no shoes on will be passing through San Diego Thursday.
Professor Henry Sanchez began his run in 2008 as a way to spread awareness of deforestation. To honor Sanchez as he passes into the US, the San Diego Urban Forestry Community will be planting a tree at a welcome event in San Ysidro.
The event begins at 10 a.m. and the tree will be planted at 11 a.m. from the San Ysidro Border Crossing to 500 East San Ysidro Blvd. in San Ysidro.