Find Your Race
Looking for a specific race? Search by locality name, candidate, office, proposition number or description.
You Might Like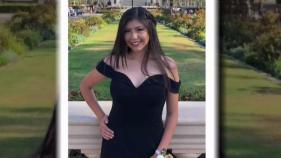 Northbound lanes of Interstate 805 near Imperial Avenue have been shut down as police investigate a deadly crash.
U.S. Customs and Border Protection officers seized $2.8 million worth of narcotics entering from Mexico from 13 different smugglers over the weekend.
His toughness with Vladimir Putin in question, President Donald Trump declared on Wednesday he had told the Russian leader face to face to stay out of America's elections "and that's the way it's going to be."