Find Your Race
Looking for a specific race? Search by locality name, candidate, office, proposition number or description.
You Might Like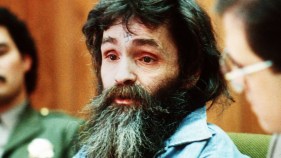 The FBI estimates in the last 10 years 2 million guns were lost and stolen in America. Often times they are sold or bartered in the underground markets and used to commit crimes.
Charlie Rose is the latest public figure to be felled by sexual misconduct allegations, with PBS halting distribution of his nightly interview show and CBS News suspending him Monday following a Washington Post...
The Justice Department sued on Monday to block AT&T's merger with Time Warner, calling it an "illegal" combination that harms consumers and stifles innovation, DOJ officials said. AT&T and Time Warner announced...