Find Your Race
Looking for a specific race? Search by locality name, candidate, office, proposition number or description.
You Might Like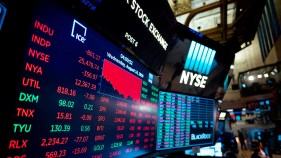 San Diego police believe a couple found dead inside a Torrey Highlands home over the weekend was killed by their son who had jumped off an overpass to his death along Interstate 805.
San Diego State University has taken a stand against electric scooters and bikes.
A strong majority, 74%, of U.S. business economists appear sufficiently concerned about the risks of some of President Donald Trump's economic policies that they expect a recession in the U.S.