CounterPunch: Prop D's Chances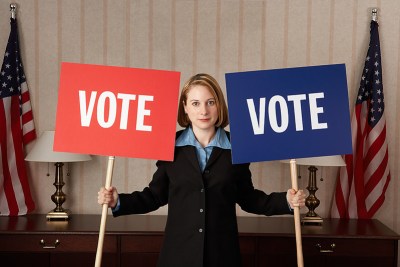 Two of the brightest young lights in the San Diego political sky -- Democrat Aaron Friberg and Republican Andrew Lund -- are weighing in every other week on hot topics.
This week's topic: Do you think Prop D will resonate with voters or will they reject it, and why -- Ed.
---
Friberg's Punch: Much like the Obama administration, the current City Council has inherited a fiscal nightmare completely due to inept Republican policy decisions. In 1996, Republican Mayor Susan Golding underfunded the pension obligation for a short-term infusion of cash. Why? To host the Republican Convention! Six years later, the Republican-dominated City Council again increased underfunded future pension obligations.
It's therefore with not a small bit of hypocrisy that Republicans Carl DeMaio and Kevin Faulconer now rail against the first serious effort within the last 20 years at tackling the citys long-term financial straits. The city has an ongoing budget deficit of $72 million. Cutting $72 million means less fire stations and cops. Proposition D offers a pragmatic, if imperfect, solution: raise revenue for five years but require cuts to pension obligations. Its time the Party of No offered real solutions rather than running up the bill and letting Democrats sort out their mess.
---
Lund's Punch: On the whole I believe that San Diegans will reject this tax measure. Proposition D was placed on the ballot because its proponents believe that it is the only way to save vital services in San Diego. They say that if we don't have this tax increase, our police, fire and other city services will suffer. They also say that if the tax increase is made, reforms will be undertaken to make our situation better.
In reality, this is another case of someone with an alcohol addiction asking for one last drink to ease the pain. The people of San Diego rejected a plea from the state of California to raise their taxes, and they will do the same here in San Diego. They understand that it is more important to have government fix its own mess rather than to punt it to the voters through a tax increase.
---
Friberg's Counterpunch: Ask DeMaio where we should make $72 million of cuts and the answer will be a deafening silence. Proposition D does cut pensions. The problem is that cutting pensions generally only saves money in the long term and we have a budget gap of $72 million right now. We need an immediate infusion of cash to keep vital city services. Will San Diegans pass Proposition D? I don't know. They should if they like fire stations.
---
Lund's Counterpunch: On the contrary, Councilmen DeMaio and Faulconer realize the mistakes of the past and are acting responsibly to prevent future mistakes. The voters of San Diego know that past councils and mayors underfunded the pension obligations and they also know that there is no such thing as a temporary tax increase.
Unlike the President Obama model, the voters of San Diego will not raise taxes on themselves until they see real reform in their city.
---
Aaron Friberg, the president of the San Diego County Young Democrats, graduated UCLA Law in May 2009 and will begin as an associate attorney of Latham & Watkins LLP in the fall
Andrew Lund is the president of the San Diego Young Republicans