Loretta Sanchez: What I Meant to Say...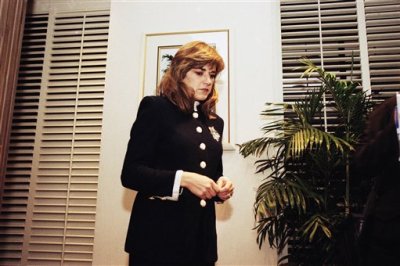 Congresswoman Loretta Sanchez says her mother always taught her that words matter. It is why she now says the Spanish interview she did recently with Univision may have been an inarticulate use of the language.
The Democratic candidate told the interviewer that her opponent, Republican Van Tran, was both anti-immigrant and anti-Hispanic.
But Tran says nothing got lost in translation.
"It is shocking for a member of Congress, a senior member of Congress, to speak in such terms," he said." She went on a racial rampage."
The Orange County Assemblyman says he is an immigrant. His family was evacuated by the U.S. military five days before the fall of Saigon. He has also built part of his political reputation on being the first Vietnamese-American to hold state office.
About 10 percent of the voters in the 47th district are Vietnamese, about 70 percent are Hispanic. According to statistics, more than half the voting block was born outside the United States. Sanchez has represented the central Orange County district since 1996, a political Cinderella story after unseating Republican Bob Dornan.
Now she finds herself reacting to accusations of racism.
"If somebody misunderstood or if I was inarticulate than I apologize for that. But for him to call me a racist is not true," she said.
Polls show the two are only a few points apart.