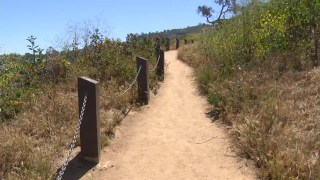 A hiker who went missing days ago in Sequoia National Park has been found safe.
The National Park Service says a helicopter on Saturday found 49-year-old Edward Newbegin hiking on a trail.
He was uninjured and was escorted out of the area to reunite with his family.
Newbegin was described as an experienced hiker. He became separated from a group in the Sierra Nevada park on Wednesday and was reported missing after he failed to make a rendezvous.