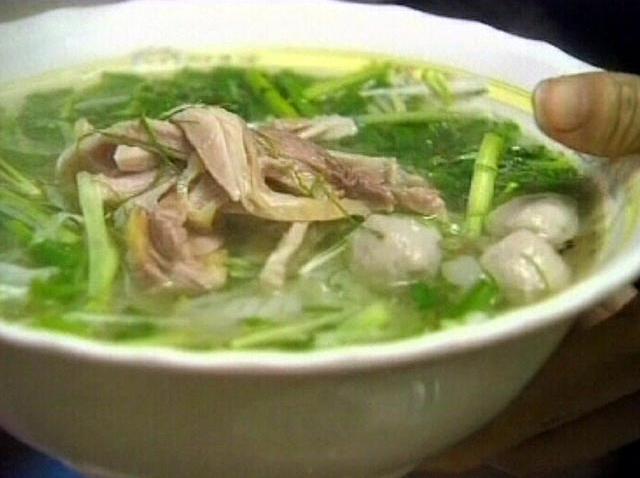 When I saw the lady in the gray sweater step out of the Nissan with a brown bowl in her hand, I knew I wasn't being punk'd. The deal was real. If you brought your own bowl to the Pearl Hotel in Point Loma Sunday night from 6-9 p.m., the soup and bread were free. Drink prices were reduced, too, as we celebrated the recession, Depression-era style.
This was the first such promotion -- the brainchild of Pearl Hotel principal Greg Strangman -- to be re-created on the last Sunday of the next three months. About 150 people showed up last night with all shapes and sizes of soup bowls. (I'd brought my own spoon, too, but unnecessarily, since plastic ones were provided.) There were three soup choices: tomato fennel, carrot ginger and Italian vegetable. For dipping -- taut baguettes.
Gotta admit: I felt a tad self-conscious walking to the hotel with my super-size soup bowl in hand. When I saw a gal walking away from the Pearl with a dirty bowl (looked like tomato fennel stains), I didn't know what to say. Half of me wanted to clink bowls -- "Cheers!" -- and half wanted to hide the vessel behind my back in embarrassment.
But let's face reality. More than 11 percent of Californians are unemployed. There's no stigma in being out of work right now. Unemployment is the new black. Everybody's watching the bottom line. And a soup/bread-line promotion is brilliant whimsy that saunters up to the line of propriety, but doesn't cross it.
The retro-cool Pearl is about a year-and-a-half old. During the souper celebration, Elvis Presley's "Blue Hawaii" was playing on a movie screen above the property's pool. "Dive In" movies are shown every Wednesday. There's also a $79 "Get a Room" package for bar patrons who don't want to leave after last call.
The only tinkering necessary for the Recession Soup Special is the creation of a bowl clean-off area. I resisted the urge to purge mine in the pool and gauchely rinsed my bowl in a restroom sink. Yep, these are trying times.

Ron Donoho, formerly executive editor of "San Diego Magazine," is a regular contributor to NBCSandiego.com who covers local news, sports, culture and happy hours.
Copyright FREEL - NBC Local Media