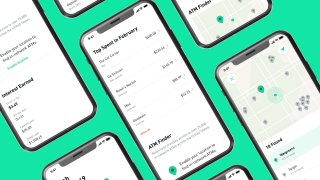 Massachusetts regulators on Wednesday filed a complaint against popular trading app Robinhood on Wednesday.
The complaint accuses Robinhood of using "aggressive tactics to attract inexperienced investors" and "gamification strategies to manipulate customers."
Massachusetts regulators filed a complaint against Robinhood on Wednesday, accusing the popular trading app of failing to act in the best interests of its users.
The complaint cites Robinhood's "aggressive tactics to attract inexperienced investors, its use of gamification strategies to manipulate customers, and its failure to prevent frequent outages and disruptions on its trading platform."
The complaint is the first enforcement of Massachusetts' Fiduciary Rule, which Secretary of the Commonwealth William Galvin began enforcing in September.
"Robinhood, which earns revenue for trades executed by its customers, gave customers with no investment experience the ability to make a potentially unlimited number of trades, without properly screening them to be approved for options trading," a statement released in conjunction with the complaint reads. According to the regulator, 68% of Massachusetts-based Robinhood customers were approved for options trading after reporting limited or no investing experience.
"Treating this like a game and luring young and inexperienced customers to make more and more trades is not only unethical, but also falls far short of the standards we require in Massachusetts," Galvin said in a statement.
"We disagree with the allegations in the complaint by the Massachusetts Securities Division and intend to defend the company vigorously," a Robinhood spokesman said in a statement to CNBC. "Over the past several months, we've worked diligently to ensure our systems scale and are available when people need them. We've also made significant improvements to our options offering, adding safeguards and enhanced educational materials."
Massachusetts' complaint, first reported by The Wall Street Journal, follows a reported investigation by the Securities and Exchange Commission in September.
Robinhood has pioneered the commission-free trading model since its founding in 2013, and has seen its user base explode amid the Covid pandemic. In the first four months of the year, the company said it saw a record 3 million new customers as stocks slipped into a bear market. The app has drawn much attention from Wall Street, and stock swings in popular names like Tesla have since been attributed to these new investors in the market.
Robinhood said it saw 4.3 million daily average revenue trades in June, outperforming all of the publicly traded, incumbent brokers. Robinhood' said its DARTs more than doubled in the second quarter from the prior three months.
This year's success has also brought growing pains. Robinhood has experienced several outages, including a multiday outage in March, leaving some clients unable to trade during a historic day for the markets.
In August, the company announced a Series G funding round of $200 million, boosting its valuation to $11.2 billion. Robinhood, which is widely expected to go public in 2021, has hired Goldman Sachs to lead its IPO preparations, according to Reuters, citing sources.
- CNBC's Kate Rooney contributed reporting.
Subscribe to CNBC PRO for exclusive insights and analysis, and live business day programming from around the world.
Copyright CNBCs - CNBC