Final renovation concepts for Waterfront Park's northeast corner were revealed Thursday evening during a virtual public meeting hosted by the San Diego Department of Parks and Recreation.
The new plans call for abundant recreation spaces, including a basketball court, dog park, and mini baseball field with 100-foot foul lines.
Developers of the 1.5-acre area at the corner of Pacific Highway and Grape Street also designed a decorative plant garden with meandering paths and an art sculpture.
"Esthetically we try to use materials that blend in with the natural environment, and we certainly don't want to obstruct any views but we also want to make sure the park is safe and secure," said Nina Pisano, senior parks project manager.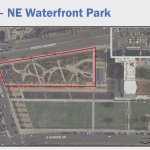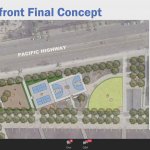 The public was invited to share their thoughts and many chimed in with suggestions for the final concept. Visitors at the park following the meeting were impressed by the plans.
Ignite San Diego
Shining the spotlight on local businesses making an impact in your neighborhood
"That's a winner right there," frequent visitor Victo Jackson said, hearing about the plan for more recreation space. "Yeah, bring that. Hurry up. If you need somebody behind it, here I am, we need that."
Jackson you can never go wrong with spaces to exert a little energy, especially after a long pandemic that stopped a lot of activities for young people.
"This would be a good start for them," he said.
Visitor Lliam Rowe liked some of the ideas, but leaned toward a more fiscally moderate design.
"Maybe save a little money," Rowe said. "I wouldn't call it a waste of money, but maybe spend it on something else we need."
Some meeting attendees shared Rowe's line of thinking and suggested a larger baseball field that could be rented out to recreational programs. Pisano said they considered a larger field but settled on the smaller size. The field and sports courts, for now, won't be reservable.
Given the county's current homelessness crisis, many were right to be curious if the new park design would attract transient activity.
"I don't believe that making this particular area, changing from the gardens now to active recreation, will increase our homeless population or our unsheltered population in this area," region manager Christine Lafontant said.
Recreational areas were a renovation priority for county and city leaders, and they conducted a survey to find out what visitors want. Topping the chart were walkways, extra seating and public art, plus nearly a dozen other amentities. Sorry, no skateboards, bikes, electric or otherwise, and no roller skates.
Designers said they said they did their best to pack as much into the space as they could.
The county hopes to begin construction as soon as spring of next year, but before that they need to draft design documents, acquire permits and then take construction bids.
The plan is to have the new park space open from 6 a.m. to 10 p.m. by summer 2022.
Anyone who couldn't join the online meeting can click here to see a pre-recorded version of the presentation.
The city said agendas and records will be made available in alternative formats upon request. It added that anyone who would like to request a disability-related accommodation can contact (858) 565-3600 for assistance.