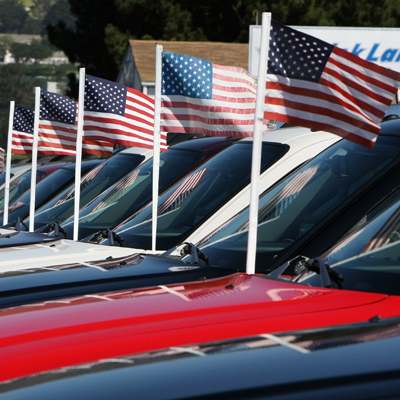 It's been a ghost town on some car lots lately, so dealers are dropping prices.
"Now is a great time to buy a car for bargain hunters," Edmunds.com spokesman Phil Reed said.
Reed points out that not only are prices coming down on new and used cars but that the dealers are full of incentives and rebates.
"It could be a lease special, low interest financing, it could be cash back, it could be bonus cash, or it could be military cash," Reed said.
Auto industry expert Phil Reed with Edmunds.com said that when it comes to shopping for a used car, condition is everything, but and don't be fooled by a shiny finish. You need to look deeper than that. For instance, tires can easily run $500 to replace a set if they are worn out. Reed said you should always take a used car to your own mechanic to get an independent critique of the car's condition.
The best deals are off the lots, though, but in a good way.
"If you're a bargain hunter, the bargains are in the private party sector," Reed said.
As for new cars, Reed said you should always do your shopping first online.
Reed said since you eventually have to go to the dealership the close the deal, you should be careful of last minute changes.
"A lot of difficulties for the car buyer has gone from the front end of the transaction to the back end," said Reed.
AutoCheck.com and NICB.com are also helping buying used cars.