Jay Leno parried with Giants Brian "The Beard" Wilson last night on "The Tonight Show." Wilson, who has a history making of TV hosts uncomfortable with his unscripted live interview antics, gave Leno some good TV last night -- and he brought The Machine with him (that discussion begins about 2:30 in):
Wilson might not be done beard-ifying late night TV after "Tonight." A Facebook campaign is underway to get Wilson to host NBC's "Saturday Night Live."
The "Brian Wilson Should Host 'Saturday Night Live'" Facebook group started last Thursday, and since the Giants' World Series win has mushroomed to more than 4,000 members.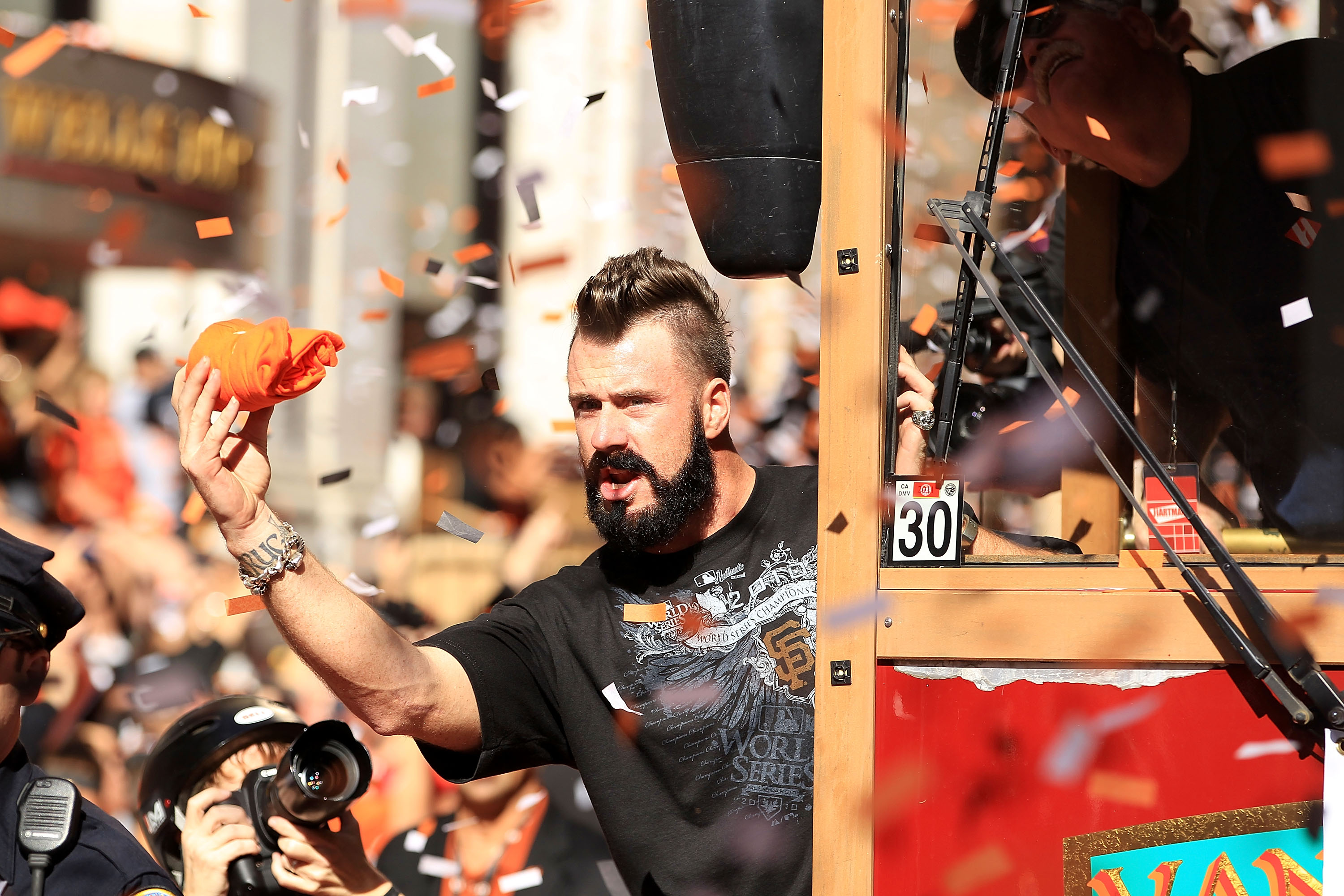 Giants fans, that group needs to grow out more if "The Beard" is going to host "Saturday Night Live". Betty White's campaign was 200,000 Facebookers strong before she got offered a gig on the show.
Joe Kukura is a freelance writer who worries that all the best impromptu leather sex gear moments might be edited out by the time NBC posts Brian Wilson's full "Tonight Show" episode online.