With a little ice on the ground and a day off from school, creative North Texans attempted to sled and have fun in the cold using an assortment of flat-bottomed things.
Some methods, as you'll see below, work better than others.
Below is a collection of videos (some sledding, some not) shared by our viewers as they enjoy the "bad weather" day.
Jump to: People Sledding | Dogs/Dog Sledding | Vehicle Sledding | Other Cold Weather Fun
Share your photos and videos by emailing them to iSee@nbcdfw.com.
Laundry Basket Sledding
More Laundry Basket Sledding

Icy Ride, Tumble (Funny)
Icy Ride, Tumble - Funny
Bucket Sledding
Bucket Sledding
Sledding Down a Hill

Snowboarding, Kind of
Snowboarding, Kind Of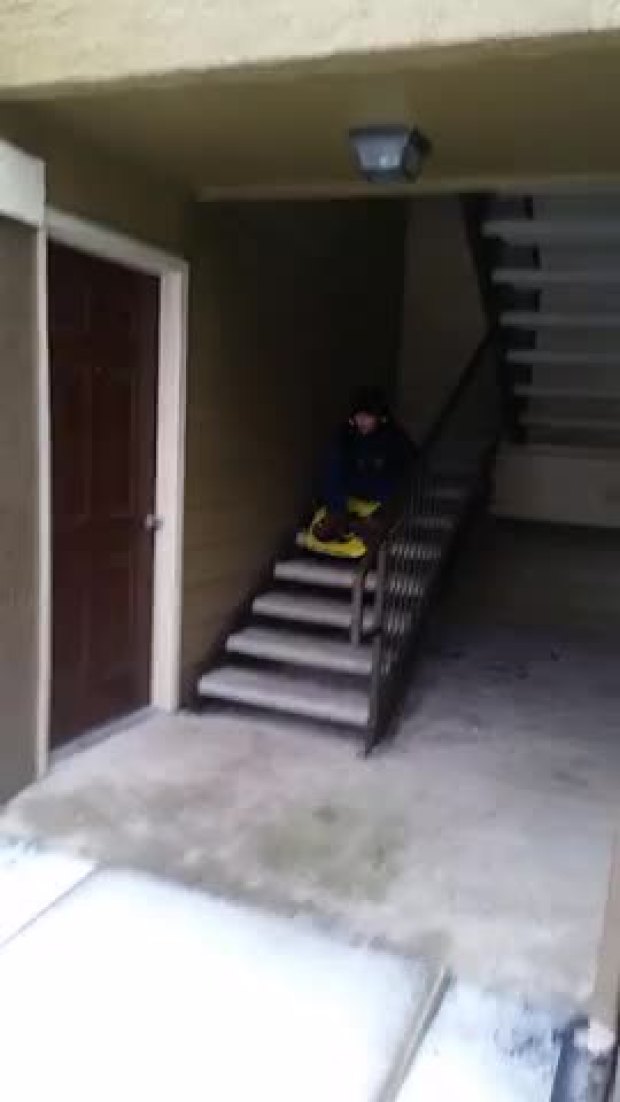 Snow "Boarding"
Snow "Boarding"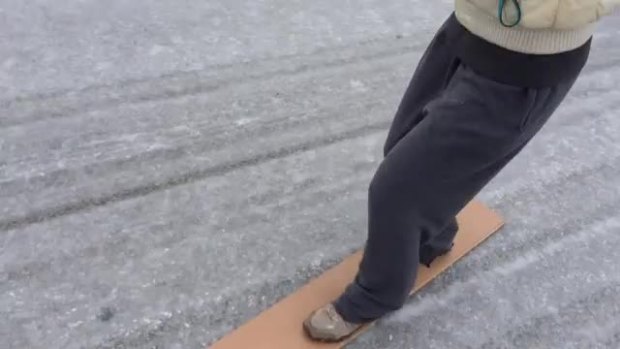 Having Fun, Drag Sledding

Sledding Fail
Sledding Fail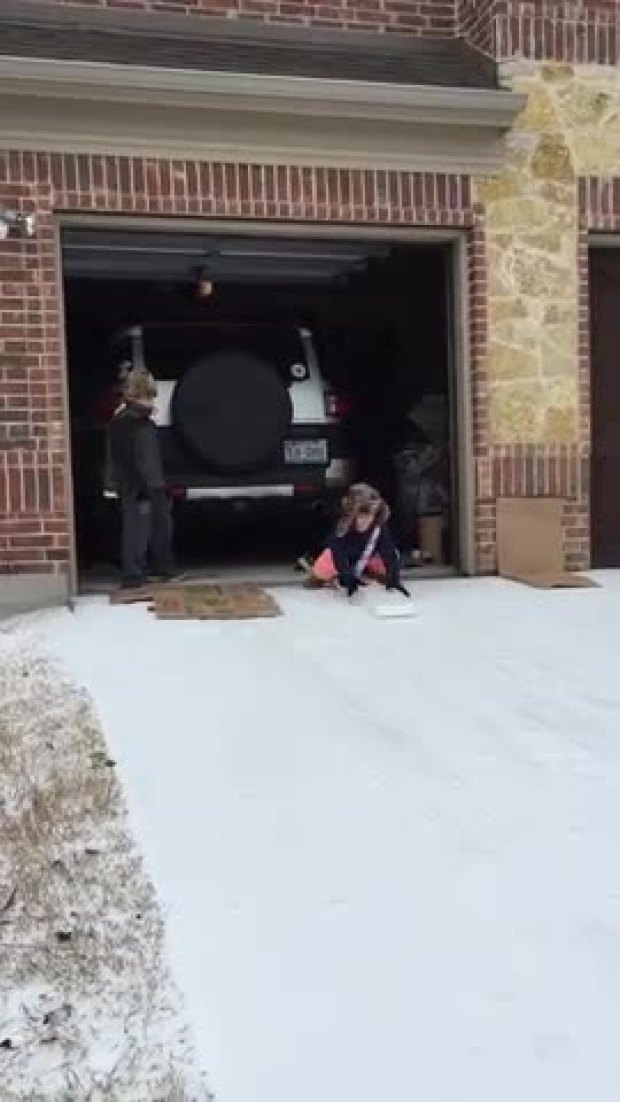 Sleddin' in Texas

Sledding in Forney 1

Sledding in Forney 2

Sledding in Rockwall

The Race

Sledding Crash/Fail

Christmas Vacation Sledding

Pool Float Sledding

Sledding Crash

Dog Playing in the Snow

Roxy the Boxer Loves the Ice
Roxy the Boxer Loves the Ice!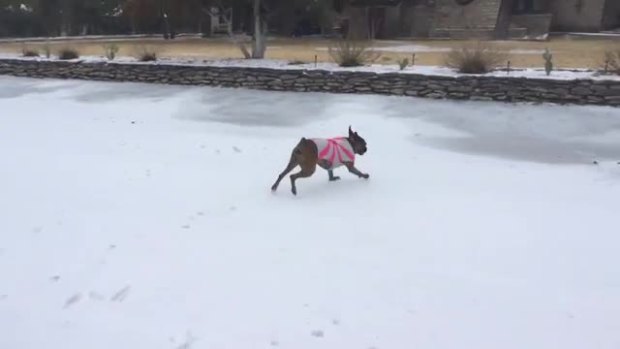 Dog Sledding

Enjoying the Ride
Enjoying the Ride
Dad Knows How to Have Fun

First Time on Ice

Delylah Meets Ice for the First Time
Our Dog Meeting Ice for First Time!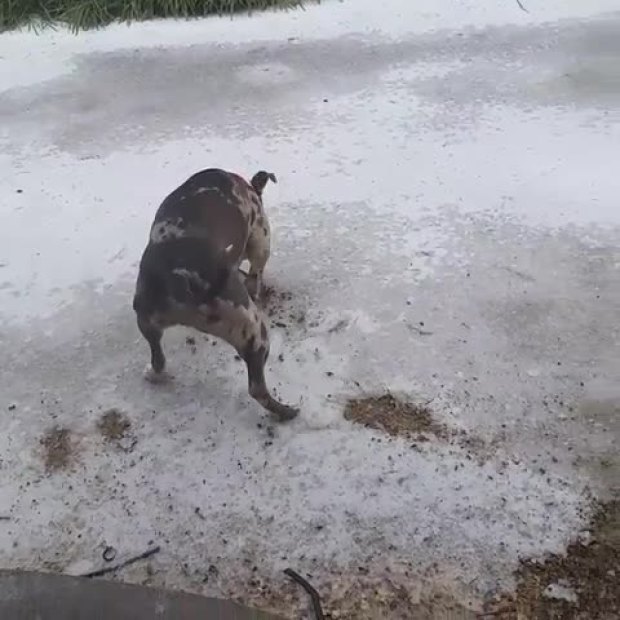 Fenway Enjoys a Snow Day

Bad Snow Dog

Scout Playing in the Sleet

ATV Sledding in Pilot Point

ATV Donuts on Ice

Jeep Fun
Jeep Fun
Four-Wheeling in the Sleet
Four Wheeling in the Sleet
ATV Sledding in Royse City

Redneck Sledding

Parking Lot Donuts in Arlington (Not Recommended)
Cars Spinning in Arlington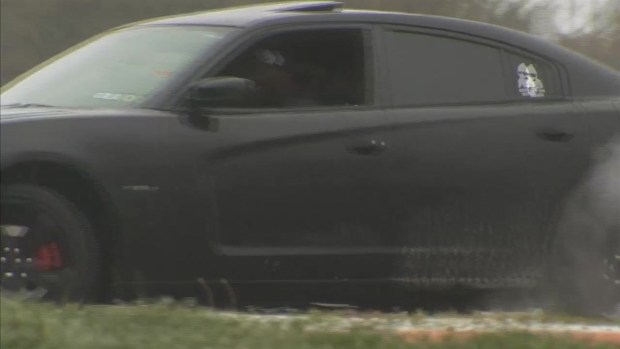 Skating Gone Wrong

Ice Giggles

Ice Skating in Frisco

Outdoor Hockey at Monaco Elem.

Bella Skating Outside
Bella Skating Outside
Winter Fun - Ice Skating in the Street

Fun on a Snow Day

RC Car on Ice

Polar Bear Plunge
Took a dip in the pool
Jeep Club Rescues Truck