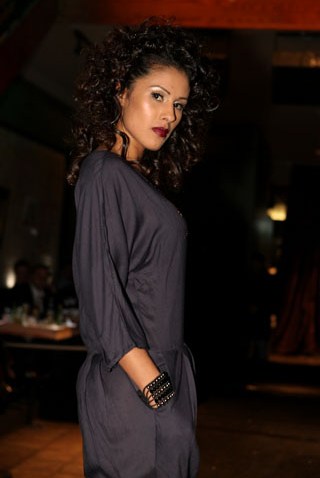 Better pack your A-game, June gloom -- because 91x just came out swingin' with its X-Fest lineup.
The alternative-rock radio station announced Monday morning that they're bringing in 11 bands to kickstart your summer on Sunday, June 5, at Sleep Train Amphitheatre. And what you're gonna get is a lineup that is très on trend: a throwback headliner mixed with on-the-rise support.
Cheap Trick and the Offspring take top billing, while Iration, Kongos, Wolfmother, Chevy Metal, the Shelters, SWMRS, the Frights (who we interviewed recently about their new record), Grace Mitchell and the Young Wild round out the annual fest. That's one freshly inducted Rock & Roll Hall of Famer (congrats, Cheap Trick!), a few X-Fest vets and some local talent (what up, the Frights and the Young Wild!). Not too shabby, 91x. Not too shabby at all.
"The first X-Fest was 33 years ago with Tom Petty, the Ramones, Stray Cats, Modern English and Bow Wow Wow " said 91x Program Director Michael Halloran in a media release. "2016 will prove to be legendary too. I am looking forward to seeing the legendary Cheap Trick and the future local legends all in one day at one venue. This is what 91X is all about."
Cheap Trick are having a hell of a year, by the way. The '70s rockers haven't released a new album since 2009, but they've got one in the bank (forthcoming in 2016) and have already confirmed a follow up after that one. The dudes have been touring consistently for a while now -- but with new material? This has gotta be the year to see 'em.
And who can say nay to alt-punk revivalists the Offspring, the only band ever to coheadline X-Fest not twice, but three times?
Clearly San Diego can't. Tickets for the Live Nation-sponsored event go on sale to the public Friday, March 11, at 10 a.m. -- unless you're registered with 91x's email and text lists. Those lucky chickens get dibs on tickets beginning today, Monday, March 7, at 10 a.m.
Our advice? Get on that list, stat. Ain't no way these tix are gonna stick around.
Local Media San Diego announced another, perhaps tastier food and music festival Monday. The San Diego Taco Fest comes to Waterfront Park May 21, bringing with it 20 local taco-centric restaurants and lucha libre wrestling matches set to the tune of live music by "Baby Got Back" hit-maker Sir Mix-A-Lot, mariachi rockers Metalachi, Sublime tribute band 40oz to Freedom, "Mexican Elvis" El Vez and San Diego Music Award winners Todo Mundo.
X-Fest takes place on Sunday, June 5, at Sleep Train Amphitheatre beginning at 4 p.m., all ages.

Hannah Lott-Schwartz, a San Diego native, moved back to the area after working the magazine-publishing scene in Boston. Now she's straight trolling SD for all the music she missed while away. Want to help? Hit her up with just about anything at all over on Twitter, where -- though not always work-appropriate -- she means well.