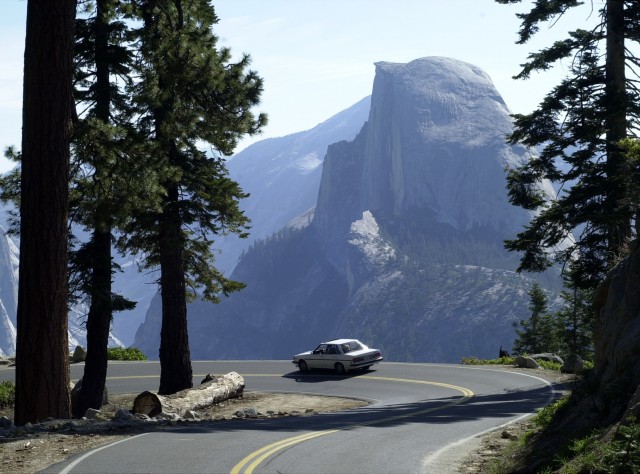 Your job: Decide to get out of town and fast. Our job: Help you find where you're headed. This week, Worth the Drive takes us to...
National Park Week: It's a week to celebrate what has been famously called "America's Best Idea" (thank you, Wallace Stegner). And it is a week to celebrate for free. Admission to all the national parks will be scuttled from Saturday, April 17 through Sunday, April 25.
Those dates again: April 17-25. No fees. Colossal mountains, swaying trees, brooks a-babblin'.
Ken Burns: This is the first National Park Week to follow the airing of the filmmaker's six-part series honoring the parks (it debuted in September). Bet a lot of people who saw the series will be out enjoying the week. Hope a lot of people will be out enjoying the week.
Special events: There will be clean-up days and junior ranger outings at the California parks. Check out what's happening. And a lot of the hotels and businesses associated with the parks have packages and deals going.
A park near you: The heart races a little faster when it lands on nps.gov. Traffic sounds cease. Stress stops. Nature. Here's one area we like: the find-a-park page. Just enter your location and go. The National Park Week page says there are 392 parks around the country. To visit just one over the next week seems like a snap.