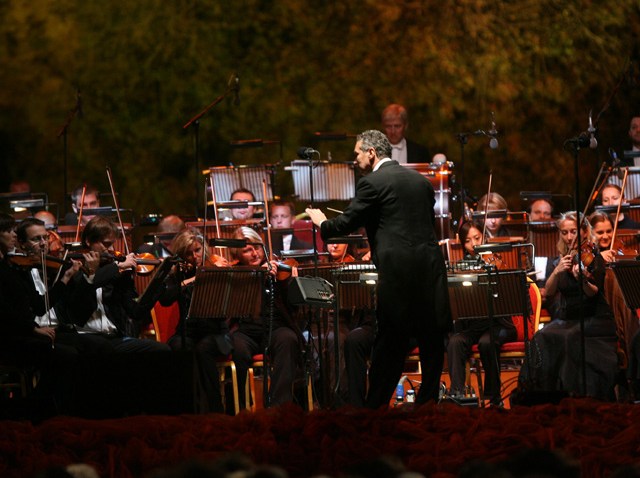 Your job: Decide to get out of town and fast. Our job: Help you find where you're headed. This week, Worth the Drive takes us to...
Mendocino Music Festival: Don't get the wrong idea. When you hear "music festival," you might conjure up notions of sweaty techno dancers or rocking out to indie bands in the hot desert heat. However, this is nothing like Coachella or Bonnaroo. In Mendocino, the music is much more refined and consists of chamber music ensembles, Big Band sounds and jazzy blues tunes, to name a few. But wait…
There's more: There will be an Opera, Carmen, along with orchestra concerts, multiple piano series and performances from a cappella groups, Bluegrass bands and contemporary dancers. Oh, even a petting zoo for the kids.
The Scene: The slogan isn't "music on the edge of the world" for nothing. You will be brushing elbows with award winning musicians and composers beneath white, Symphony-sized tents in a picturesque town right on the California coast. I'll give you a minute to let it sink in...
Dates: July 10th-24th
Tickets: Range from $10 for family concert night to almost $50 for more popular events like the opera. Or, if you're a real music buff, check out series ticket orders.
Dinner date: If you don't feel like finding a well-reviewed restaurant to eat at, join in on the gourmet dinner parties, one of which donates all proceeds back to the festival.
Lodging: Whether you want to stay in Fort Bragg, Albion and Little River or Mendocino, the festival's website hosts an extensive list of places to stay. Left wanting more? Not to worry.
Another helpful website: www.MendoSearch.com for more lodging, restaurants and activities.
Stay connected to what's going on around town by signing up for our daily newsletter.