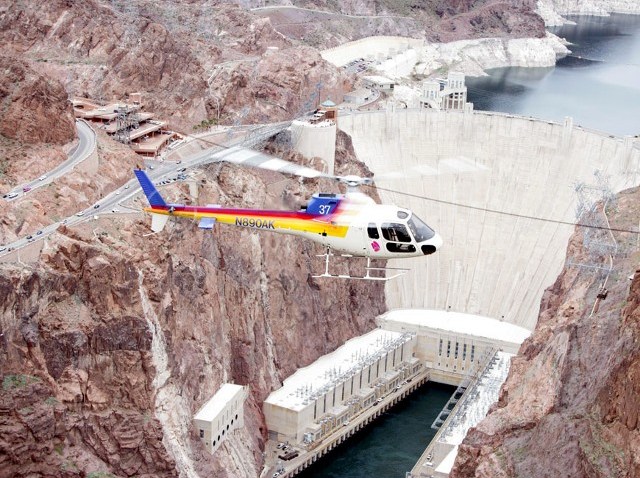 Your job: Decide to get out of town and fast. Our job: Help you find where you're headed. This week, Worth the Drive takes us to...
New Hoover Dam Air Tour: From Papillon Airways. The company launched the "flightseeing" tour in May, and just announced that it is incorporating a new ground walkaround, too.
Hoover Dam: You've heard of it, yes? You've seen 118 building-of documentaries on various history-minded cable channels? But have you been?
More than two types of travelers: Some would believe that there are those who'll just go Vegas, and those who head out of San Diego just to see the concrete megalith. Really, most travelers probably fit somewhere between these categories. The "ding ding ding ding" time on the Strip is nicely countered by a trip to the Colorado River, to experience desert quiet and an engineering wonder. Then back to "ding ding ding ding."
Papillon Air: The above-the-dam flight lends a new look at the 726-foot structure. The walking bit goes inside the massive landmark. And there is that stunning pass over Lake Mead.
Cost: Prices begin at $154.
Getting there: There are pick-up points in Las Vegas and Boulder City; there are also shuttles leaving from the big Vegas hotels (the shuttles take visitors to the pick-ups points). Hoover Dam is about 30 minutes away from Sin City.
Next time: You see Hoover Dam, filmed from the air, on the History Channel, you can casually tell your friends, "yeah, been there, know it, done it, amazing." We always look forward to the bragging bit.