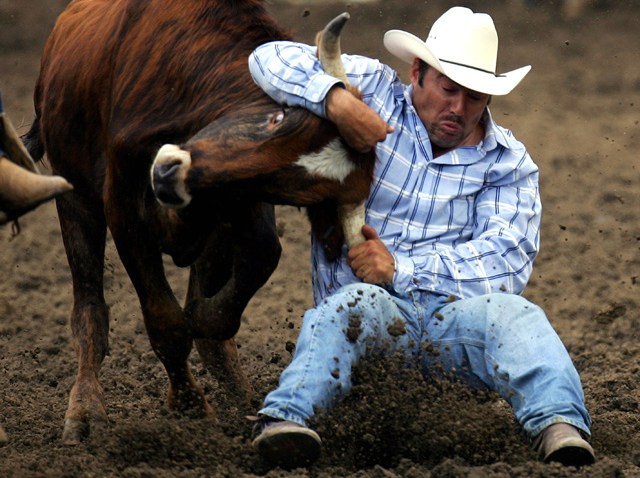 Your job: Decide to get out of town and fast. Our job: Help you find where you're headed. This week, Worth the Drive takes us to...
Willits Frontier Days: In the town of Willits, California, located in the heart of Mendocino County, rodeos are a long-time tradition. This time, they're inviting you to experience California's oldest continuous rodeo yourself, real cowboys with hats and spurs included.
Days: Now through July 5. What a better way to celebrate that red, white and blue than at an all-American rodeo.
More than just bull riding: Along with the eventful bull shows, there will also be a Western Dance, a Fourth of July parade, a horseshow, Black Bart Gunfighters, water fights and plenty more.
How the west was won: You'll get pulled into the wild, wild west with The Black Bart Gunfighters. The theatrical group puts a funny twist and a pretty realistic reenactment on how the Old West. Look out for the good guys and bad guys, saloon girls, bootleggers and old pioneers. Don't worry, drinking moonshine and flirting are apparently just part of the act.
Price: Most events are free.
What Sweethearts: Check out the Sweetheart contest that highlights dedicated young women with exceptional horsemanship, appearance and personality.
In the neighborhood: While you're in town, you may want to check out the Roots of Motive Power, the Mendocino County Museum or the Ridgewood Ranch, home of the small racehorse with a big heart, Seabiscuit.

Stay connected to what's going on around town by signing up for our daily newsletter.