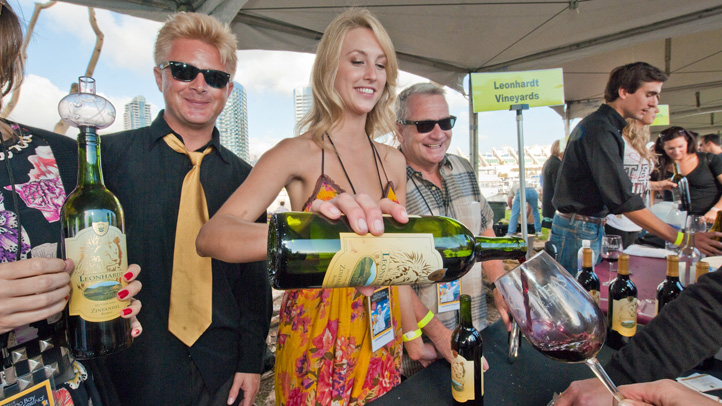 Foodies and wine lovers, Nov. 14-18 is going to be a good week for you. The 9th annual San Diego Bay Wine & Food Festival will be bringing hundreds of fine wines and gourmet food to the waterfront for five days of gourmet experiences.

Those looking to try some new wines will have more than 700 options to sip from. It'll be tough to pick just one, since domestic and international wineries will be pouring their most luxurious crafts.

Local food fans will especially love this festival, as it is featuring 70 of San Diego's top chefs and their cuisine. It will be the ideal time to taste some of the city's best restaurant as dished out by executive cooks.
But that's not all – 30 gourmet dining companies will also have plenty to savor.

The "Chef of the Fest" competition will reveal who can take the heat in the kitchen. Chefs compete in one of five categories and are judged by a diverse panel of experts. Through a tiered elimination process, one chef is selected as the best representation of innovative, fresh, flavorful cuisine.
Attendees will be able to text their votes for their pick of best cook, and watch live polling results at the Creekstone Farms Pavilion. The winner is crowned "Chef of the Fest" and gets to walk away with up to $50,000 in cash, prizes and serious bragging rights.

Tickets can be purchased on the San Diego Bay Wine & Food Festival website. You won't want to miss out on this event – so make sure to get your spot early.

NBC 7 San Diego is a proud media sponsor of this event.