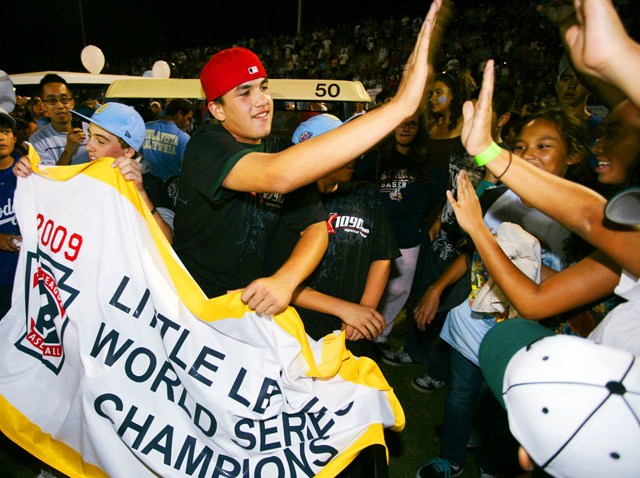 Chula Vista's boys of summer finally got a call from the Obama administration on Monday.

The Park View All-Stars won the Little League World Series in Williamsport, Penn., nearly three months ago. They have been hoping to get a formal invitation to meet with the leader of the free world ever since Vice President Joe Biden told the players during the series that they would hear from the White House.

On Monday, an official from the Public Engagement Office called Rod Roberto, the league president whose son Bradley played right field for the championship team.

Roberto said he was "working with the schedule team to work out a date for us to get out there."

The call was surely welcome, because just last week, Roberto said he had not heard from the White House.

"There hasn't been any correspondence -- you would think if we were coming, they would reach out to us and say that we're working on the schedule, but nothing like that has been communicated to us yet," Roberto said at the time.

In the past, some teams have not been able to travel to Washington because of financial hardships, according to Little League officials, but that won't be the case for Park View. According to a Southwest spokeswoman, once a date has been set, the team and their families will be provided with free air fare and hotel accommodations -- even their meals will be paid for, thanks to AT&T.

While no date has been set yet for the Blue Bombers visit, it's fun to speculate that schedulers are trying to coordinate a simultaneous visit with the Bronx Bombers, who won a World Series of their own recently and also have not yet scheduled a date, according to the White House. Surely Park View's Luke Ramirez would want to meet Yankee Edwar Ramirez. Kiko Garcia would likely be thrilled to meet Yankee pitcher Christian Garcia. And who could doubt that Bulla Graft would want to shake hands with Joba Chamberlain?