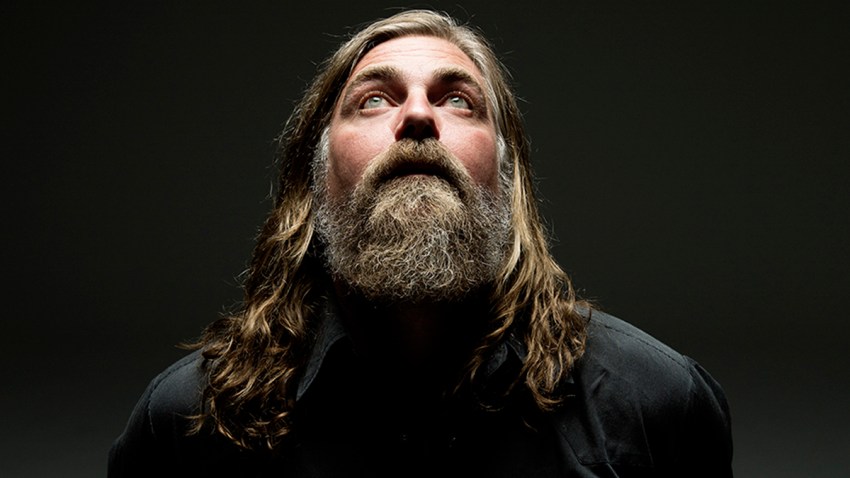 Everybody gets sick every once in a while, and some of us more chronically than others. But when you work in the entertainment industry, not only do you push your body past its normal limits, but you add on unpredictable sleep, travel and bar environments, and when you do get sick, it hits like a ton of bricks. To be honest, I don't know the circumstances for the White Buffalo postponing his last tour. They said he was sick, but he could've been "cough cough, sick." I might actually feel "cough cough, sick" a lot of days of the week, but here we are. Fortunately, the White Buffalo plays his first of two makeup nights at the Belly Up for the postponed dates in the spring. There are still tickets, so if this is your first time hearing about the tour, you're still in luck. Meanwhile, Soda Bar welcomes Chula Vista's Racket Girl, the free International Organ Festival continues in Balboa Park and the Jason Hanna Trio play Bar Pink.
Monday, Aug. 26:
The White Buffalo, L.A. Edwards @ Belly Up
Racket Girl, Laugh Tracks, Blush, Eric Schroeder @ Soda Bar
International Organ Festival with Civic Organist Raúl Prieto Ramírez and Symphonic Musicians Organ Duo, Trio and Quintet @ Organ Pavilion, Balboa Park (free, all ages, 7:30 p.m.)
The Jason Hanna Trio @ Bar Pink (10 p.m.)
The Smiths & Morrissey Night at Blue Monday: Dark '80s Night with DJ s Camila Robina & Aaron Wallace @ Blonde
Davey Rockett @ De Oro Mine Co.
Motown on Mondays @ The Office
Pink Martini @ Humphreys Concerts by the Bay
Electric Waste Band @ Winston's
January Berry Band @ Humphreys Backstage Live
Julio De La Huerta @ Plaza Bar, Westgate Hotel
Groovin' with DJs Old Man Johnson & Marshall Islands @ Til-Two Club
Carol Curtis @ Martini's Above Fourth
Strictly Acoustic @ Navajo Live
Electric Relaxation: '90s Hip-Hop & Chill Beats @ Whistle Stop
Mic'd Up at Moonshine @ Moonshine Flats
Rosie's Jazz Jam with Louis V @ Rosie O'Grady's
Industry Night @ Himmelberg's
Open Mic @ Lestat's
Salsa & Bachata Night @ Tio Leo's
31 Flavors @ U-31
Rosemary Bystrak is the publicist for the Casbah and writes about the San Diego music scene, events and general musings about life in San Diego on San Diego: Dialed In. Follow her updates on Twitter or contact her directly.