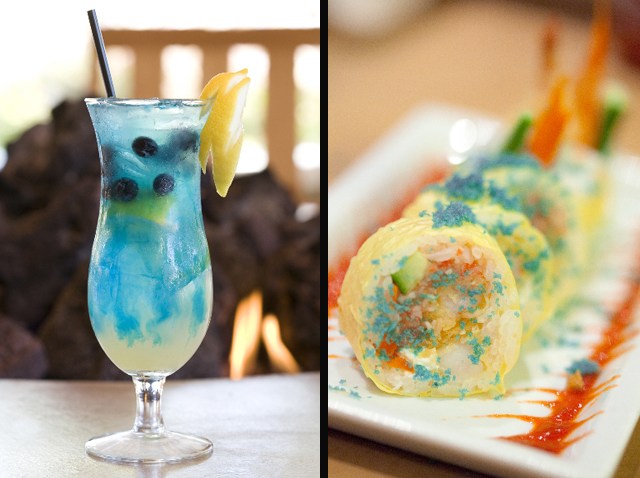 It's no secret that the Chargers have had a rough start out of the gate, but the season is in full swing and there are great places to enjoy some San Diego specials while you watch the game.

Bare Back Grill is a fun sports bar with two locations in Pacific Beach and downtown.

"They do bingo on Charger game days and also on Monday night football. You buy a pitcher of beer and then you buy into the bingo and it's Chargers trivia and all about football and they give away gift cards. They give away VIP tables at the bar," said Erin Chambers from San Diego Magazine.

Playa Grill and Margarita in Mission Valley has the famous Chargerita.

"They've got a special margarita that's all blue and gold. They make it with muddles blueberries and lemon. It's a special Charger theme," Chambers said.

Croce's downtown has a touchdown menu on Sundays.

"They show all the games on their flat screens. You get three courses for $30 at Croce's. Sit out on the patio," Chambers said. "You know, a San Diego legend supporting a San Diego legend."

Ra Sushi also has a special Charger themed sushi roll.

"They wrap it in yellow seaweed and you see that they die the tempura blue for the Chargers," Chambers said. "Blue and gold."

When the Chargers Girls aren't supporting their team on the field, they have their own favorite spots for cheering on the Chargers during away games.

"I like to go to The Fleetwood there on 6th Ave. It's an awesome place. They're huge Chargers fans and Charger Girls fans. They're just really nice over there and big San Diego fans in general," said Katie.

Kylie generally likes to spend away games with her family –- or her extended family.

"The Chargers girls will sometime get together at each other's houses and switch off locations so we can support the team together. It's just a great way to bond and supports our Chargers," she said.
Let us know where you like to watch the game. Comment below, send us your thoughts via Twitter @nbcsandiego or add your comment to our Facebook page.