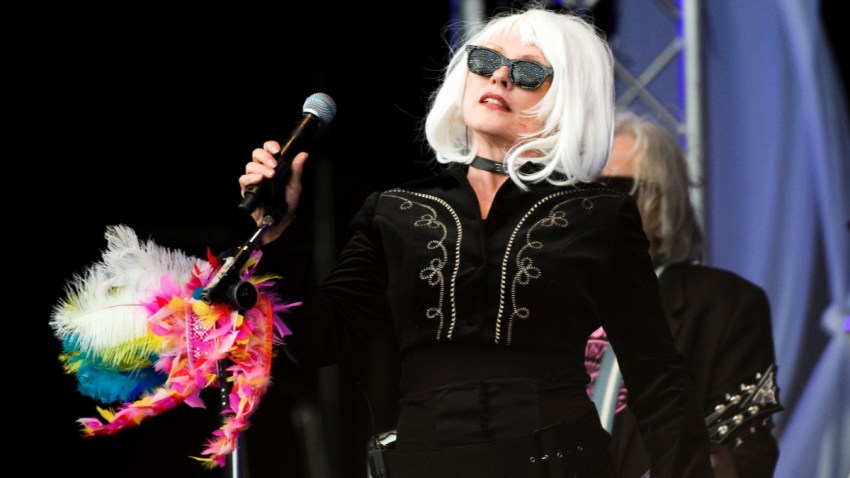 With 2018 Kaaboo Del Mar -- San Diego's annual all-encompassing, everything-to-everyone music festival -- right around the corner, there's no better time than now to break down what ticketholders should be putting on their weekend to-do list.
Of course, I'm just one guy with sometimes-suspect taste so maybe this won't apply to you but, hey, maybe it'll give you some good ideas. Since there's so much to cover, let's take this day by day, so first up: Friday, Sept. 14.
Kaaboo's kinda got a thing for nostalgia, so if you're not down with yesteryear favorites, you're probably not gonna have a good time. Kick off the festival the best way possible by hitting the Grandview Stage for '90s-rock stalwarts Everclear at 1:55 p.m. Hearing the opening riff of "Santa Monica" while soaking up those expensive San Diego rays? Not a bad way to start your "mixperience."
Personally, it physically pains me to know that I'll be missing Erik Griffin's (aka Montez from "Workaholics") comedy set at the same time 'cause the guy is mad hilarious -- but you know what? Ultimately, I'm at Kaaboo for music and that's what I'm doin' first and foremost.
Also, since I'm lazy and am always 100 percent down to bust a move to '90s hip-hop bangers, I'm stickin' to the same stage for the one-and-only Nelly, who's up next at 3:10 p.m. Afterward, hustle over to the Trestles Stage for those lovable '60s-pop icons the Zombies, who play until 5:05 p.m. (and should've been bigger than the Beatles IMO), and then head to the Sunset Cliffs Stage for Jimmy Eat World from 4:55-5:55 p.m. If they don't play "The Middle," I may just pack it up right then and there and cannonball into the closest pool (which isn't a bad idea regardless).
After that though, take a break -- you've earned it. Grab a slice at Spicy Pie Pizza or hit up Dogtown Dogs (both of which are situated near the Sunset Cliffs Stage and are no doubt both excellent options for festival food). Wash all that down with some ice-cold suds while heading back to the Trestles Stage for Blondie at 7:15 p.m. Dunno about you, but I have to see the incomparable Debbie Harry (queeeeeen!) live and in person at least once in my lifetime and that time, my friends, is now.
I'm not the hugest Foo Fighters fan ever but I've seen them in concert already and they put on a simply phenomenal show -- unrivaled, really. They might very well be the greatest live rock band in the world at this point (come at me, bro). So after Blondie wraps up, head back to the main stage to see what antics Grohl and Co. get into.
When the Foos are done around 10 p.m., score a late-night snack (Mariposa Ice Cream sounds pretty tasty right about now), wait out that impending parking lot of doom by catching former late-night talk-show host Craig Ferguson at 11 p.m. on the Humor Me stage, and be thankful that Kaaboo has air-conditioned bathrooms.
Get home, stumble into bed, and get ready to do it all over again. Stay tuned tomorrow for Saturday's itinerary.

Dustin Lothspeich is a San Diego Music Award-winning musician, an associate editor at NBC SoundDiego since 2013, talent buyer at The Merrow, and founder of the music equipment-worshipping blog Gear and Loathing in San Diego. Follow his updates on Twitter or contact him directly.