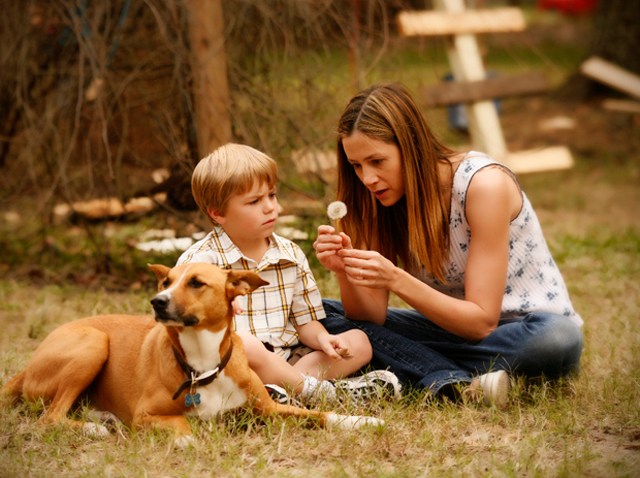 The San Diego Film Festival is in full swing and so are the celebrations.

"Like Dandelion Dust" debuted Wednesday night followed by Q&A with the crew and then an after party at Se nightclub.

The tearjerker is about happy couple Jack and Molly Campbell (Cole Hauser and Kate Levering) who were enjoying an idyllic life with their six-year-old, adopted son Joey (Maxwell Perry Cotton) in Florida, until a phone call turned their world upside down. Joey's biological father (Barry Pepper) was released from prison and is ready to start his life over with his wife Wendy (Mira Sorvino) and their son.

"It was a fantastic audience, they really responded well to the movie and it's great to be here," actress Kate Levering said at the after party at Se nightclub. "Seeing the movie come to life in front of a crowd is just exhilarating and that's the icing on the cake, that's why we do it."

Most of the moviegoers that we talked to at Se really enjoyed the film and the Q&A session afterwards.

"It was great to sit and talk with the director and kind of pick their brains and meet the actors and get behind the scenes. It was really neat," Veronica said. "I thought the directing was great and there was some really high quality acting for such a low budget film."

Christy wasn't so sure.

"I thought the film was okay. I wasn't really emotionally attached to any of the characters. It was okay for me," she said.
Check out more coverage from the San Diego Film Festival

The red carpet at Se kicked off at 9 p.m. in the Gaslamp with an Opening Night Premiere Party on the pool deck.

Alan Webb is the Executive Producer of the music documentary "American Harmony" which is also being featured at the festival this week.

"It's actually a great party," he said. "I've been to a few festivals this year and this is one of the better parties I've been to."

The celebrations continue Thursday night with a Filmmaker Meet and Greet at Lucky D's Bar and Grill.