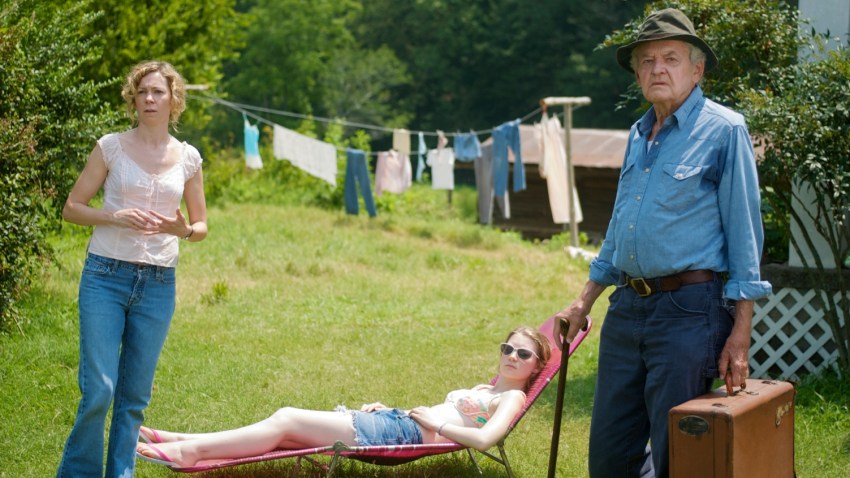 Raul Celaya is a small town guy who had a dream.

"I grew up in Imperial Valley and I went to high school there. I originally wanted to go to Southwestern. I just wanted to get out of living in a small town and I wanted to study architecture, " he said.

So he did. But within half a semester he joined the Mesa College Theatre Company and built a new dream.

"That's when I fell in love with theatre and the arts," Celaya said.

The producer's film "That Evening Sun" is being featured during the San Diego Film Festival, which kicks off Wednesday.
Check out more coverage from the San Diego Film Festival

The film is about an aging Tennessee farmer (played by Hal Holbrook) who leaves his retirement community to return to his land and get back to work. But he discovers an old nemesis has moved onto his farm with his family. When their paths collide, things go from bad to worse.

Celaya said working with Hal Holbrook was a "blast."

"He obviously is a legendary actor. He's a man who has mastered his craft. When I read the script, I knew that having Hal Holbrook play this role is something you want to be a part of," he said.

The producer from Imperial Valley, who moved to the city and made his dream come true, has some advice for aspiring filmmakers.

"Just work hard and don't stop. If you really know your passion and you know film is your passion, or theatre, or whatever it is, just continue," Celaya said. "Don't ever give up."

This is Celaya's first time at the San Diego Film Festival but he's getting a lot of exposure. A short film he produced with Jordana Spiro, the main actress on My Boys, is also being featured during the Film Festival.

The film is called "The Off Track" and is based on the economy and the housing crisis.

"Jordana just wanted to portray a character that is facing all those realistic issues and decides to make a last effort at quick money to get out of this downturn. It shows the trials and the battle of the human spirit when they're going through some kind of catastrophe like that, like losing your home," Celaya said.

You can watch "That Evening Sun" Sunday at 7.30 p.m. at the Gaslamp Theatre and you can watch "The Off Track" at 5.30 p.m. on Saturday or 1.30 p.m. Sunday at the Gaslamp Theatre.
The film is also being released in November in Los Angeles and New York.