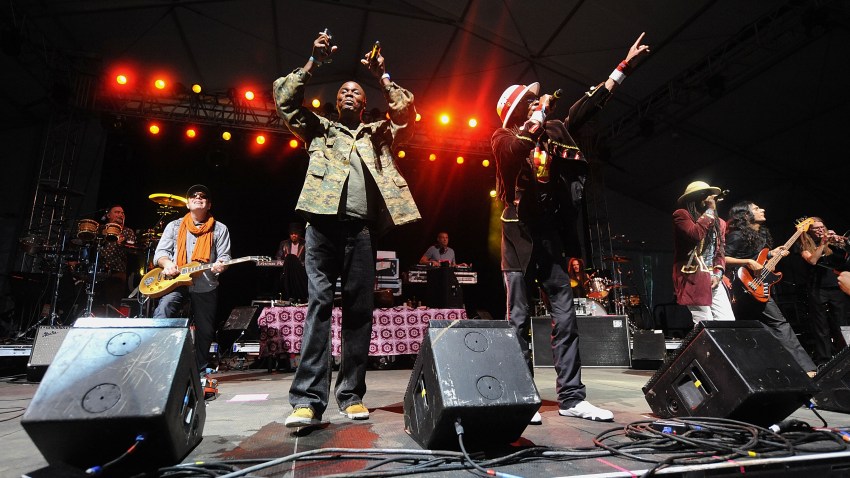 Friday, Clap Your Hands Say Yeah and Teen Men play at the Casbah; Uncle Joe's Big Ol' Driver, the Nephews and Takahashi are at the Black Cat; Chica Diabla and Killer Party play for Mary Jane's Underground at the Hard Rock Hotel; the New Kinetics and Mittens hit the Balboa; Goatwhore headline at Soda Bar; Ray Wylie Hubbard is at the Irenic; Ingrid Michaelson, Jukebox the Ghost and Greg Holden play at Humphreys; Geyser House (EP Release), Ditches, and the Cardielles are at the Whistle Stop; Marujah (CD Release), Radios Silent, Mario Esteban and the Blessed Hellhounds hit the Ken Club; and a Tribute to James Brown hosted by Steve Harris is at Bar Pink. Get your dance on with Ghastly at Bassmnt; Shift K3y at Bang Bang and Erick Morillo at Omnia.
Saturday, Clash at Clairemont is at the Mission Valley YMCA's Krause Family Skate and Bike Park; Oysterfest takes over Embarcadero Marina Park North with Thievery Corporation, Little Hurricane, the Young Wild, Birdy Bardot, Through the Roots, Rebecca Jade & the Cold Fact and more; OASIS Fstvl Series at Silo in Maker's Quarter features the Gaslamp Killer, Oliver, Penguin Prison, Moving Units and others; and Hamilton Leithauser and Jack and Eliza are at the Casbah. Dance options include Bingo Players at Omnia; Booty Bassment at the Whistle Stop, EDX at Bassmnt and Club Sabbat at Numb3rs with DJs Severin, Liquid Grey and yours truly.
On Sunday, UK Subs, the Executives, Sculpins and Homeless Sexuals are at Soda Bar; DMA's play at the Casbah; and a Night of Music for Nepal with the Highwayman Show and the Kyle Turley Band take over the Belly Up.
Have a great weekendm and I'll see you on the dance floor.

Robin Roth is a familiar voice in the San Diego scene. She is on the air weekdays from 10 a.m. to 2 p.m. on 91X, plus she promotes and spins all over town. Follow Robin on Twitter or submit your DJ listings here.