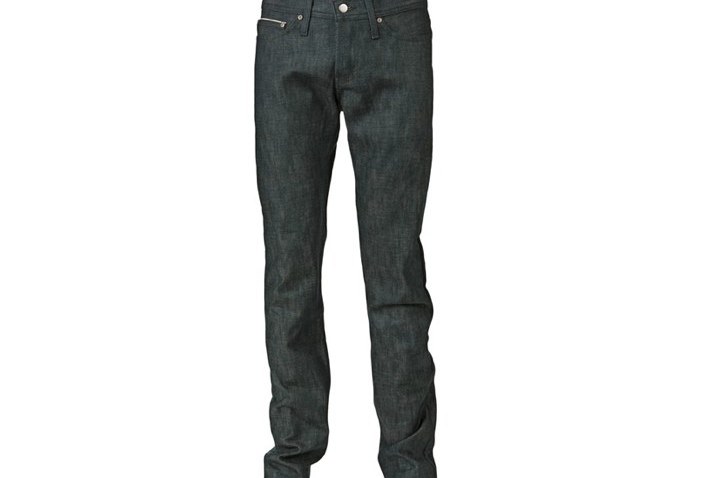 The phrase "blue jeans" become something of a redundancy at the turn of the century, but this past year has brought it back with a vengeance and, in some cases, extra modifiers. While ladies have reveled in a rainbow of colors from red to robin's egg blue, men have been somewhat relegated to limiting their creativity to acid washes and dark grays.

Now men can try their hand at this new adventure in coordination with the Naked and Famous Weird Guy jeans in green selvedge. This dark green-grey color is different enough to look sharp without coming across as cartoonish.

Plus, the slim fit and clean styling look just as great with a simple black polo as they would with a more elaborate cardigan/button-up combo.

Pick them up at Farfetch online for $177.