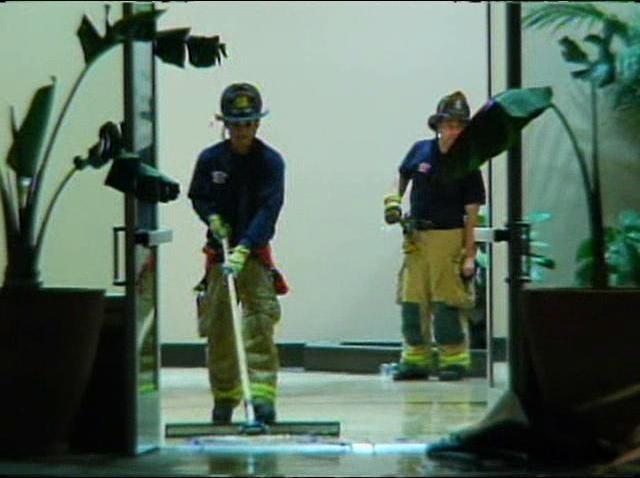 Most homeowners have dealt with a water leak from one floor to the next. Imagine that times 41.
A water leak on the 41st floor of the Vantage Pointe Apartments at 9th and A Streets downtown has caused damage throughout the building according to firefighters.
It's just another setback for the developers behind what is the largest, and arguably most talked about housing projects in San Diego.
"A lot of water damage," said Battalion Chief Randy Ballard. "Basically from the 41st floor all the way down there is water damage."
The fire alarm system was activated Thursday at 6:30 p.m. A gasket failed in a water supply line on the 41st floor, according to fire investigators. The water leaked down the trash chute and ended up in the basement where six inches of water collected.
The leak fried the high rise tower's electrical system and the management company is required to provide personnel as fire watch until the fire system is restored Ballard said.
The tower was not occupied yet but dry wall and carpeting were in place as the building was nearing completion. The mid and low rise tower still had water service according to Ballard.
The water was shut off and pumped out but there was residual damage throughout the building, fire investigators said Friday.
No one was injured in the incident and no one was displaced.
Vantage Pointe started going up at the height of the housing boom. In May, the developer refunded deposits to close to 300 buyers
after their units weren't finished by deadline.