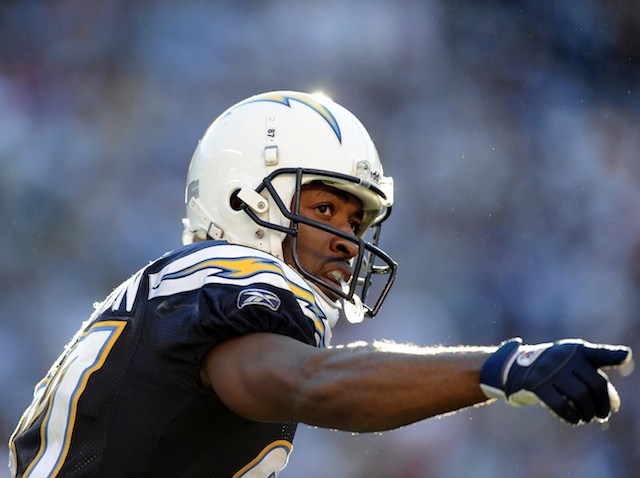 Kelley Washington prides himself as a professional, the type of veteran who can join any team midseason and quickly contribute on special teams and offense.
His presence has afforded the Chargers an added luxury this week: Patience.
Working his way back from Nov. 23 wrist surgery, wide receiver Patrick Crayton said last week he was targeting a return for Sunday's game against the Bengals. That possibility has not yet been eliminated, but largely because of Washington, coach Norv Turner said he "wouldn't count on that."
"I wouldn't rush it," Turner said. "Kelley Washington is playing at a high level in that spot and doing a lot of the same things. In fact I told Patrick (Friday) morning, I said, 'Kelley's taking all your crossing routes.' He says, 'Yeah, you know, he's doing pretty good with them.' I want to get Patrick back because he adds something to us, but I don't think it's a situation where you'd put him in there until he's ready."
In the past three games without Crayton, Washington has converted all six of his passing targets for 113 yards. He was a final preseason cut by the Philadelphia Eagles and went unsigned for eight weeks before joining the Chargers on Nov. 4.
A third-round Bengals draft pick in 2003, Washington knows he will concede much of his offensive role upon Crayton's return.
"I'm a veteran player," said Washington, 31. "I'm just having fun out here. I'm understanding my role and really relishing my role. I've never been a starting receiver in the league. I just really take pride in being a professional, being able not to just be a receiver out there but an athlete who can step in wherever they need me and make plays."
Crayton, 31, was having a career resurgence in his first year in San Diego. Acquired before the season in a trade with the Dallas Cowboys, the seven-year veteran has 28 catches for 514 yards and a touchdown in nine games. He injured his left wrist on Nov. 22 when falling into the end zone at the end of a 49-yard touchdown catch against the Denver Broncos.
Crayton had three catches for 105 yards in the first half before sustaining the ailment, which he called "frustrating, to say the least."
His most likely return date is on Jan. 2 when the Chargers face the Broncos in the regular-season finale.
In the meantime, it's Washington.