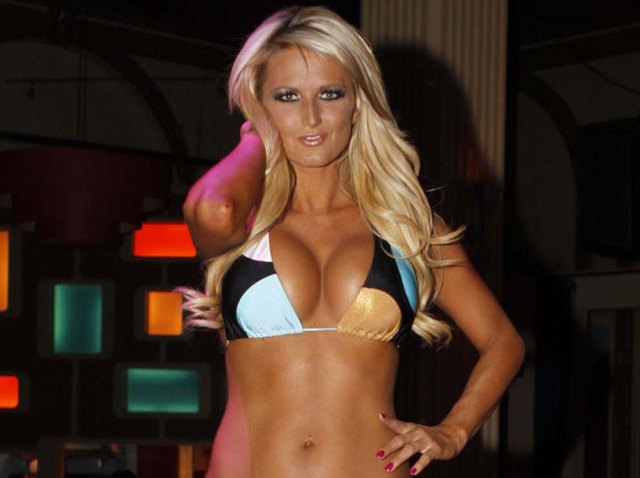 Chalk this up as an only in San Diego: an entire week of events dedicated to the bikini. Chances are it's not difficult to find locals willing to celebrate this weeklong tribute to the iconic beach attire.
To kick everything off, a bikini parade is planned for Sunday right in the middle of the Gaslamp Quarter. Organizers say they'll have 300+ models wearing nothing but a two piece in the hopes of setting a new world record. If you want to get your sidewalk seat , plan for the parade to start at the Hard Rock Hotel San Diego around noon on June 27.
In an effort to beat the current record of 323 held by Procter & Gamble Japan K.K., Bikini Week organizers are inviting businesses to register their own bathing beauties as teams with some proceeds going to benefit The Sundance King and Global Flying Hospitals.
If you're interested in walking with them, check out the event's Facebook page.
Other events planned for the week include a fashion show and opening night event at FLUXX on June 30, Stingaree's rooftop fashion show on July 1, Ivy Rooftop at Andaz will host professional photo shoots for partygoers on July 2, a daytime fashion show at Hard Rock Hotel San Diego on Saturday, July 3 and an indoor beach built in the Horton Event Space is the site for Sunday's 4th of July party and conclusion of the festivities.