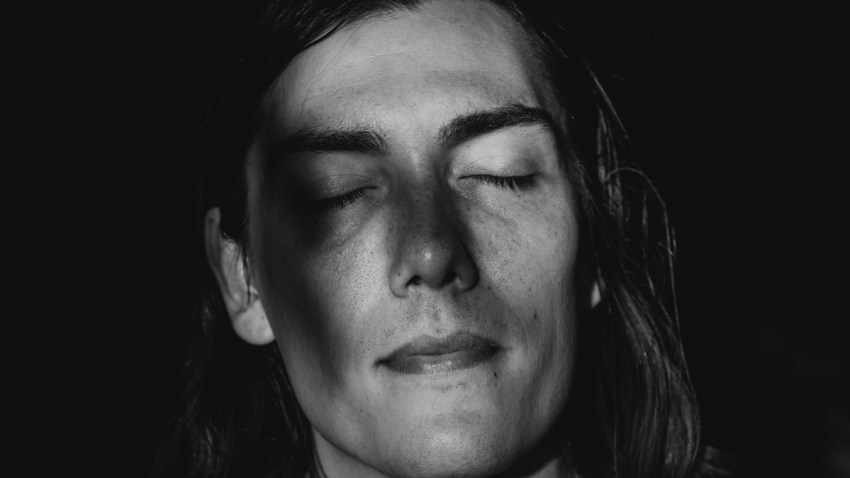 A couple of years ago, Kevin Weiss, of the local band Brothers Weiss, reached out to Austin Crane via Facebook.
His message read something along the lines of, "Hey man, my brother [Ryan Weiss] is a huge fan of your music.... Would you ever come down to San Diego and play a show?"
Crane agreed, and it's become a yearly tradition around Ryan's birthday ever since.
"I've really come to love that larger [San Diego] community," Crane told me over the phone last week.
"It's one of those examples about how getting to tour is such an amazing thing. I love San Diego, in short ... going to Turf [Supper] Club and getting a burrito from Humberto's," he added.
Crane's show at Soda Bar on Wednesday marks the first time Seattle-based Valley Maker will play an official venue in San Diego, and this year's birthday celebration for Ryan is to be determined at the moment.
The release of "Rhododendron," an album largely produced by Crane's college friend Chaz Bear (Toro Y Moi), has Valley Maker touring the country in the midst of his PhD studies in Human Geography.
"It was a decision I made when I was 24. I had kind of always been interested in questions of inequality and difference in the world.... Inequality on a global scale was always interesting to me," Crane said.
"What work do borders do in the world? What are the cultural politics of migration and how migrants are received? How are people and places interconnected?" he asked himself. "It's been a huge gift, I'm really lucky to be able to read and think about these issues."
The intersection of academia and music isn't new for Valley Maker. For his undergraduate honors thesis at the University of South Carolina, Crane released ten songs on narratives from the Bible's Book of Genesis.
"I grew up in the church in a small-town evangelical community. You leave that place, and you see the world in a different light. That record was sort of an academic moment and my own personal process to engage some of those big questions. I wanted to focus the album on Genesis, the beginning, but embody the people from the stories in a certain way while channeling some of my own," he said.
According to Crane, "Rhododendron" doesn't relate to his graduate studies in the same way, but the impulse for curiosity about humanity's relation to the world around it permeates everything he does.
"I don't know, it's hard to say exactly [how music connects to his PhD]. In a way, they're two distinct parts in my life," he said.
But in a way, they're not....
"What are some big questions that I can engage in this project? I don't play music to answer those questions; I play music that engages those big, big questions about who we are and what we're doing here," he said.
Asking questions like that -- especially in academia -- can wall people in, float them up into silos of solipsism. Music steps in to ground Crane whenever that possibility threatens to become a reality.
"It can be very solitary, which is a blessing and a curse. I can think really deeply about these things; I can go really deep on a topic and feel isolated.... Music has been an outlet for me to play with other people, to collaborate with other musicians. It's this really immediate connection to other people, so it's been really incredible to tour and play shows," Crane said.
"I've always wanted my life to be about people, and that can be a real struggle in academia, because research and writing is often pretty solitary. But I really believe in teaching as something that we need -- we need to think critically about the world and how we live in relation to other people," he added.
Valley Maker headlines Soda Bar on Wednesday, Dec. 12. Get tickets here.
Rutger Ansley Rosenborg has been an Associate Editor at NBC SoundDiego since 2016. Find out more here, or contact him here.