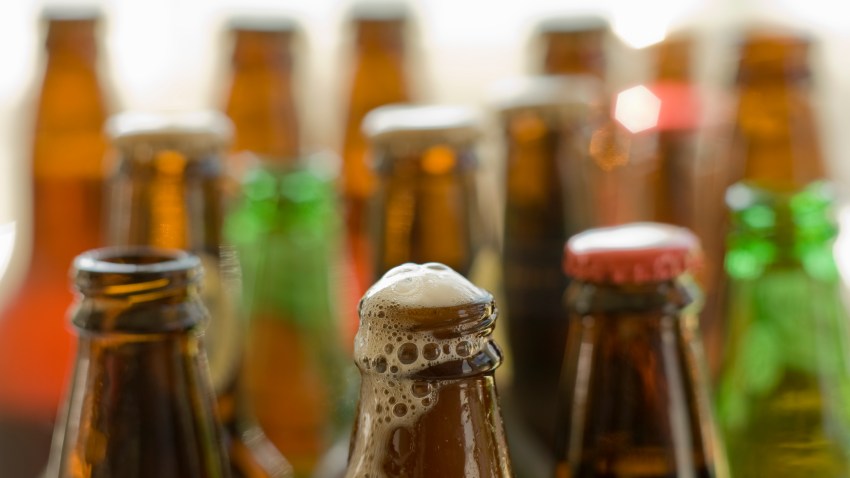 Unlike other start-ups in this economy, a Crest business is expanding and offering jobs.
Bottlehood takes empty soda, liquor and wine bottles and turns them into drinking glasses, tumblers and other items.
In the past four months, business has taken off like a bottle rocket.
Company founders Steve Cherry and Leslie Tiano say the more glass they put out, the more demand it creates.
"It has gone crazy," said Tiano.
Bottlehood began in the yard of the East County home with four workers cutting bottles and creating products. Now, the company's workforce has tripled and its production moved into an El Cajon warehouse.
The company reclaims or buys soda, beer, wine and liquor bottles with unique silkscreen labels headed for the landfill. Then they cut the bottles and grind sand and polish the edges.
The result is unique glassware from vases to cheese trays to jewelry.
"It's a smart product, everyone says that," said Tiano. "How many times do we hear 'How cool is that?' We hear that so many times."
Recently, Bottlehood started making table lamps out of reclaimed bottles, pendant lights and candles. Green reuse ideas are endless.
"We're selling to restaurants and we're selling to lighting stores and selling to glassware-houseware stores and there just seems to be no hesitation whatsoever about buying re-purposed glass," said Cherry.
The demand for re-used trash is high.
"There's nothing about this business that I predicted," he said. "There's no market research."
Bottlehood is currently cutting 500 bottles a day operating a five hour a day shift but the company wants to add more shifts - a second and possibly a third.
Tiano and Cherry plan on hiring two dozen more workers before the expected Christmas rush. Check the company's website for updates.