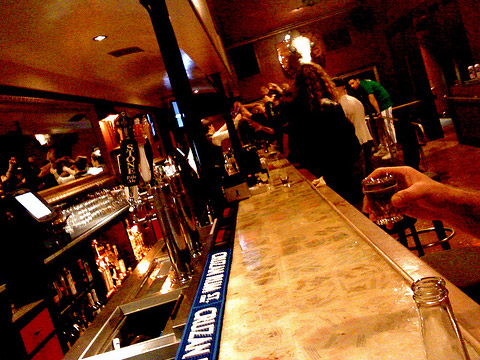 El Dorado Cocktail Lounge celebrated the "official" Grand Opening this week. Though this new-again downtown spot has been open for a few months now – this February shows El Dorado is here to stay, according to our media partner DiscoverSD.com.

Two years ago, three brothers and their best friend (lead singer of the local band Dirty Sweet) were presented with the challenge of renovating and rejuvenating a rundown bar in the midst of an economic dead-end and an over-saturation of new and hip bars in the Downtown scene.
Two years later the men of El Dorado reveal their American gold rush-esque masterpiece infused with a healthy dose of good old rock n' roll.

For the full story read the DiscoverSD.com article "El Dorado Cocktail Lounge Turns Downtown Grunge to Gold."