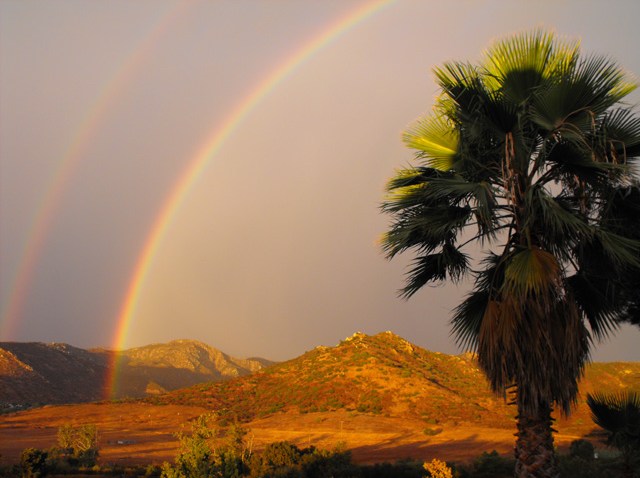 The weather outside your door might be frightful, but across town it may be delightful. Tuesday's forecast calls for more drips today and eventually, maybe some real drops as well.
There is spotty drizzle and mist early on your Tuesday but heavy showers are falling to our north and east and could work their way over the county as the day wears on.
Expect cool, cloudy conditions regardless - highs will be only in the low 60s at the beaches, mid and upper 60s further east, low 50s in the mountains and mid 70s in the deserts.
There is a slightly better chance that the drizzle will turn into actual, scattered showers later today - could even see an isolated thunderstorm this afternoon. The threat of wet weather and possible thunderstorms stays with us through the first half of Wednesday then, high pressure starts to take over.
We're expecting improving conditions with plenty of sunshine by Friday and an absolutely beautiful beach weekend ahead with highs in low 70s near the water and mid 80s in the valleys.

If you are out and about today and see some spectacular weather shots like to share them, send them to [iSee@nbcsandiego.com].