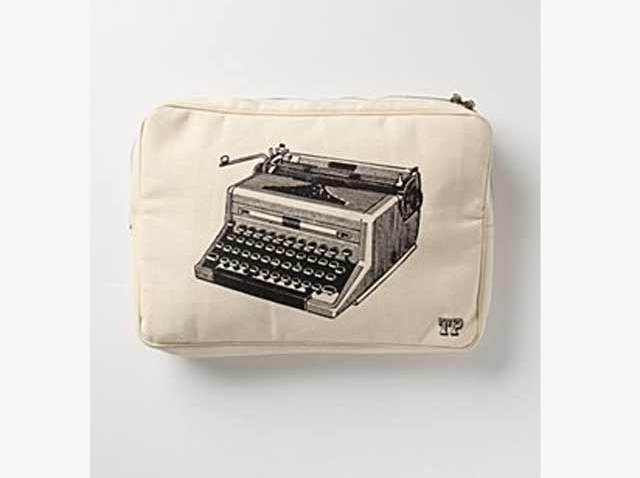 Designer Thomas Paul fondly recalls the pre-digital days with a quilted pouch of unbleached cotton canvas, silkscreened by hand with a trusty typewriter.
This is just one of a number of offerings from Anthropologie including a book pouch, an envelope with (imagine!) a stamp and a pencil case with an image of a real pencil.
A way to keep us grounded.
GET IT: $68 at Anthropologie.