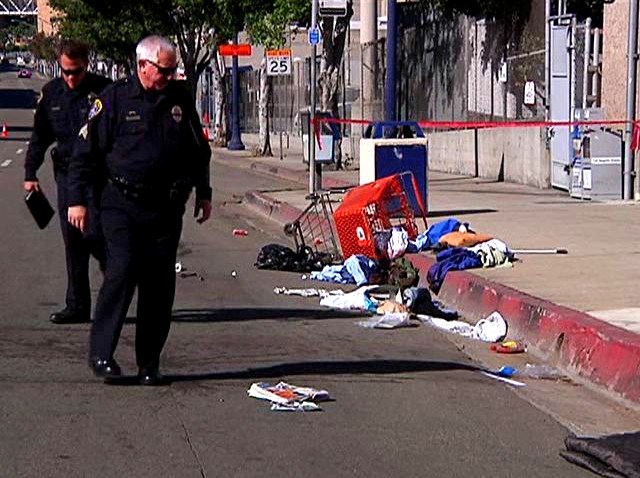 A pedestrian who was hit by a truck is suffering from serious injuries, according to police.

Officers received a call at about 9.15 a.m. that a man had been hit by a truck at 16th and Imperial Ave.

"When officers arrived they found a man lying on the curb," said Sgt. Doug English.

Initial reports said the truck had left the scene.

"The truck driver never knew he had struck the pedestrian," said Sgt. English.

A witness followed the driver two blocks and told him what had happened. He parked his truck, returned to the scene and identified himself.

"At this point it looks like the pedestrian may have been walking in the street. The truck driver was making a right turn and either the pedestrian walked into the side of the truck or the truck struck him," said Sgt. English.

The pedestrian was transported to UCSD with serious injuries.

The incident is under investigation.