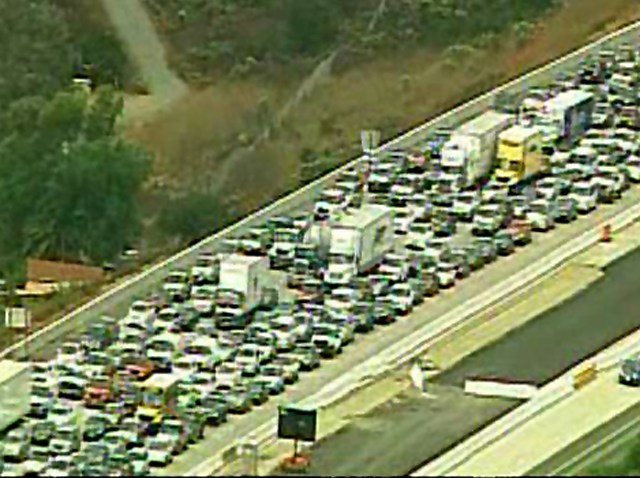 The California Highway Patrol closed down all lanes of Interstate 15 south at Carroll Canyon Road on Tuesday afternoon.

Officials said a truck hauling a backhoe clipped the overpass in the Miramar area. No one was hurt, but the southbound lanes will be shut down for at least an hour while structural engineers inspect the overpass.

The accident took place at about 12:30, according to the CHP.

Travelers backed up along the road will likely experience deja vu: Last Tuesday, a construction accident on the overpass caused an hours-long shutdown at the same location. Last week, a large metal beam hanging from the overpass was to blame for the backup.
There was little drivers stuck in the jam could do for an hour-and-a-half until the CHP opened up the HOV lane to traffic, and a trickle of drivers managed to begin clearing the scene. Finally, at 2:45 p.m. drivers on the free were mercifully freed, when all lanes opened to traffic.