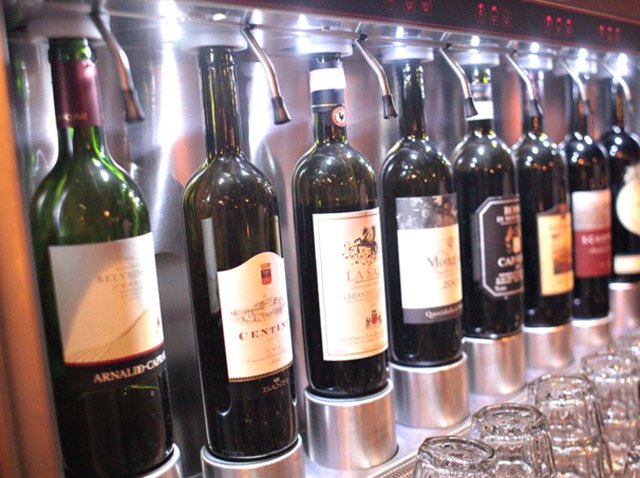 A number of restaurants are in the works around San Diego including a new wine bar opening Saturday night as part of the Enomatic wine machine craze.
The brainchild of Martin Gonzalez, owner and executive chef of Acqua Al 2, Toast Enoteca & Cucina is a new wine bar that features 400 wines served by the glass, by the bottle or from wine dispensing Enomatic machines. Toast opens to the public on Jan. 16.
The La Jolla Strip Club boasts an 8,500 sq.ft. dining room that can accommodate up to 280 guests, flat screen TVs, pool tables and a provocative collection of pin-up artwork, similar to what you're used to viewing at the Gaslamp venue. The Cohn Restaurant Group launched the restaurant in the University Town Center area in December 2009.
Quality Social, expected to open mid-February, isn't trying to be a dive bar. With Boones Farm on the menu, a speakeasy in the back, a menu created by a Top Chef recruit who travels with salami in his suit case, a vintage photo booth on display and a champagne parlor in the see-through ladies bathroom, Quality Social invites you to embrace the deliberate contradictions and create your own experience.
Frank Terzoli, more popularly known as Frankie "The Bull" from his aggressive run on Bravo's hit show Top Chef, is about ready to open the doors of his new restaurant in San Diego: The Big Easy. The Bull's new baby will serve French Quarter Southern food in Hillcrest and is set to open in February.
The James Brennan and fan-favorite celebrity chef Brian Malarkey new venture will be a neighborhood restaurant and lounge, housed in Z Gallerie's Gaslamp location, which is closing early 2010. This month, Malarkey shared the final name with us. The Brennan and Malarkey venue will be called Searsucker, a charming name which will reflect the menu's chic twists on classic American comfort food dishes. The opening is slated for summer 2010.