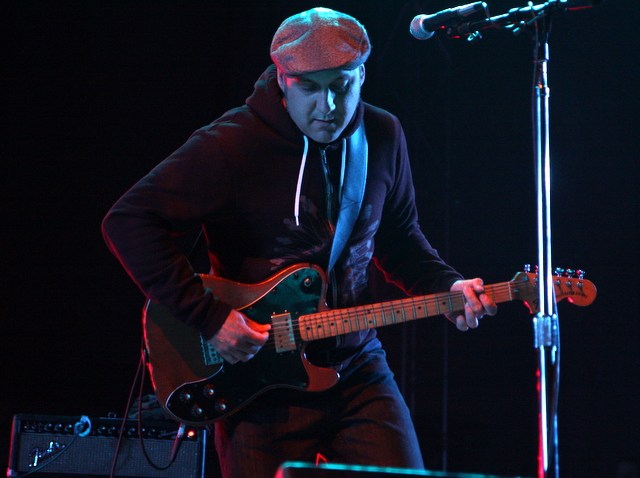 I wasn't kidding about how much I love Toad the Wet Sprocket, and after last night's amazing career-spanning show with long-time favorites, I might have to go again to see what they play that they skipped last night. But I get that they're not for everyone, so instead you can get your ska on at the Casbah with the Skints; Spiral Stairs (the side project of Pavement guitarist Scott Kannberg) play Soda Bar; and Brown Sabbath appear at the San Diego County Fair if you're heading up that way.
Wednesday, June 5:
Spiral Stairs, the Rightovers @ Soda Bar
Toad the Wet Sprocket, Peter More @ Belly Up
The Skints, the Amalgamated, San Diego City Soul Club DJs @
Banda El Recodo @ Corona Grandstand Stage, San Diego County Fair
Brown Sabbath @ Coors Light Rock On Stage, San Diego County Fair
The Family Stone @ Paddock Concert Series, San Diego County Fair
Christina Bianco in "Me, Myself and Everyone Else" @ Martinis Above Fourth
DJ Dunekat and guest @ Bar Pink
Open Oscillator 28 @ Whistle Stop
Psychedelic Summer Night SD @ Space
Siddhartha @ Voodoo Room, House of Blues
The Jazz Pockets @ Tio Leo's
Wicked Bears, Yujin-13, Watashi Wa Dance Party @ Tower Bar
Sarah Rogo @ Wildwood Crossing
Boss Jazz with Jason Hanna & Friends @ Riviera Supper Club & Turquoise Room
Red Fox Tails @ Seven Grand
Chloe Lou & Davies @ Rosie O'Grady's
Gilbert Castellanos' Young Lions Series & Jazz Jam @ Panama 66
Dance Klassique with Joe Pea, Ryan Bauer, Gomez @ Blonde
Open Mic Night @ Pour House
Politiculture, DJ Carlos Culture @ Winston's
Cherry Road, Sweet Myths, Tularosa @ Navajo Live
Theresa Caputo Live @ Civic Theatre
Open Mic with Jefferson Jay @ Winston's (6-9 p.m.)
Whiskey Ridge @ Humphreys Backstage Live
West Coast Wednesday with DJ Mister Hek and Profile @ El Dorado
Open Mic/Open Jam @ 710 Beach Club
Rosemary Bystrak is the publicist for the Casbah and writes about the San Diego music scene, events and general musings about life in San Diego on San Diego: Dialed In. Follow her updates on Twitter or contact her directly.