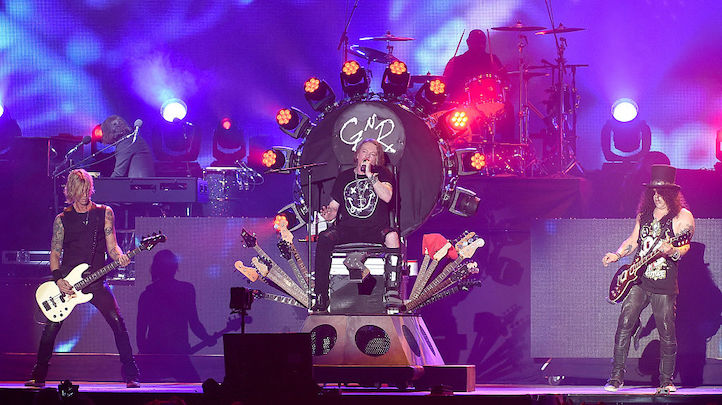 Feelin' hot hot hot? You're about to be, because Guns N' Roses are playing Tijuana's Estadio Caliente on Sunday, Oct. 20, for Fronterizo Fest.
While the Los Angeles-based hard rock seven-piece outfit have certainly toured Mexico extensively throughout the years -- dating back all the way to the early '90s, in fact -- as far as we can tell, this is the first time they've ever played our sister city just across the border.
"Mexico we're coming for you," the band's most recent Facebook post reads, "TWO shows this October."
Just before their local Oct. 20 show, Guns N' Roses will be at Estadio Jalisco in Guadalajara on Oct. 18. If you want to head all the way down to the state of Jalisco, then tickets go on sale starting June 14. However, tickets are already on sale for Fronterizo Fest, so no need for patience to see 'em in Baja.
It's been just two years since "the most dangerous band in the world" was in San Diego, but before the Not in This Lifetime ... Tour and Slash and Duff McKagan's reunion, it looks like 1992 was their most recent local appearance.
For Tijuana locals, this is a long time coming. For San Diegans, hop on the trolley and welcome back to the jungle.
Guns N' Roses play Estadio Caliente in Tijuana, Mexico, on Sunday, Oct. 20, for Fronterizo Fest. Get tickets here.
Rutger Ansley Rosenborg is an editor and digital marketer at NBC's SoundDiego. Find out more here.