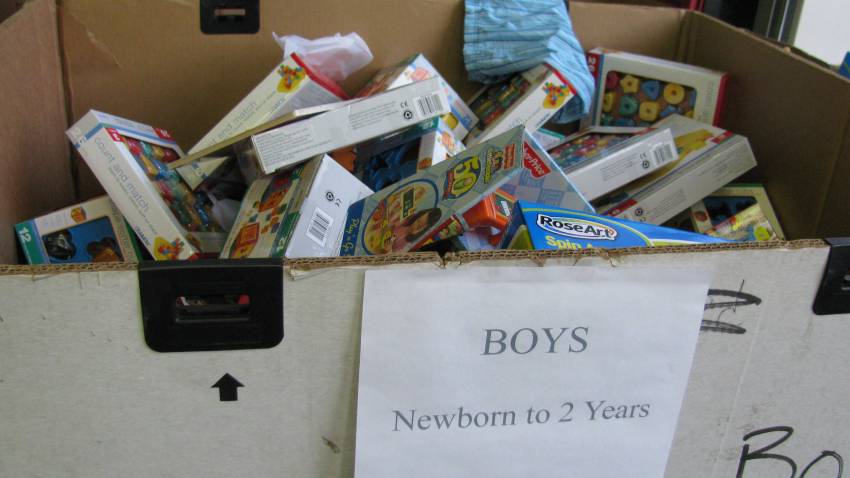 The grand total from the 2009 NBC 7/39 Toys for Tots two-day toy drive was 2,746 toys and $14,676.
The 15th Annual Toy Drive in partnership with the U.S. Marine Corps Reserve on Dec. 10 and 11, brought out thousands of San Diegans.
Uniformed Marines and Chargers Girls were out both days to accept the toys outside the NBC 7/39 studios near Horton Square downtown. Thank you to everyone who participated to bring a smile to a child's face this holiday season.
"Special thanks to Vesa Management, LLC for their large cash donation and David Williams fom Wakeworld.com for his truckload of toys and large cash donation," Heather Bohn with NBC 7/39 said.
KyXy's Sam Bass and Kevin Dean were at the event both mornings broadcasting from the outdoor plaza with NBC 7/39 morning weatherman Whitney Southwick. Consumer Bob held down the afternoons.