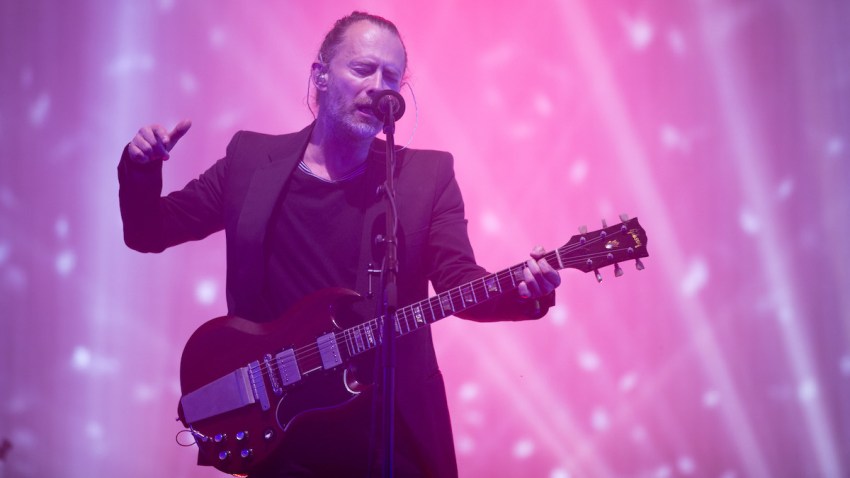 Over the past few years, Observatory North Park has brought some amazing names to San Diego, but I might have to put my money down and say that tonight's Thom Yorke show is probably the biggest deal concert the venue has ever seen, and with news of Live Nation taking over booking of the venue -- and both Chop Suey and Starbucks closing within the same property -- we might be seeing changes soon that will make tonight's show not only epic, but impossible to ever come close to repeating, too. Obviously, tickets sold out in a heartbeat, and I don't suggest anyone trusting any resellers, so if you didn't get tickets, I'm sorry; I didn't either, but it still doesn't negate the huge moment this is for San Diego music. At the Casbah, you can still grab tickets for the Soft Moon, Void Vator headline Soda Bar and Dave Koz plays a Christmas show at Balboa Theatre.
Monday, Dec. 17:
Thom Yorke, Oliver Coates @ Observatory North Park (sold out)
The Soft Moon, Hide, Lingua Ignota @ Casbah
Void Vator, Mezzoa, Amigo @ Soda Bar
Dave Koz & Friends Christmas @ Balboa Theatre
Funky Thigh Collectors and Ba'bete with Shock DJ Old Man Johnson @ Bar Pink
Motown on Mondays @ The Office
Electric Waste Band @ Winston's
Makossa Mondays with DJ Tah Rei @ Seven Grand
Blue Monday: Dark '80s @ Blonde
Ashley Norton @ De Oro Mine Co.
Shawn Ryan Live in "Mistle-Ho" @ Martini's Above Fourth
Strictly Acoustic @ Navajo Live
Mercedes Moore @ Humphreys Backstage Live
Electric Relaxation @ Whistle Stop
Wheels of the Industry @ Live Wire
Open Mic @ Lestat's
Acoustic Night/Industry Night @ Henry's Pub
Party on a Monday @ U-31
Rosemary Bystrak is the publicist for the Casbah and writes about the San Diego music scene, events and general musings about life in San Diego on San Diego: Dialed In. Follow her updates on Twitter or contact her directly.