The Verigolds have been on a tear as of late, with impressive performances at 2016's Kaaboo and 2017's San Diego Music Awards, in addition to radio play on BBC Radio London and several major stations in San Diego.
They're showing no signs of slowing down, either. The Ocean Beach-based psych-pop quartet are currently putting finishing touches on a brand new album, which they started producing in December.
"Almost everything is recorded and now we're heading into mixing," frontwoman Jenna Cotton told me over the phone on Monday afternoon. "We've been doing all of the recording ourselves, but I've also been going up to LA to meet with Mike Nicastro, who's been doing a lot of producing for us."

The band is planning a mid-April release show.
"We'll have CDs for sale, but I'm leaving it up to Craig [Schreiber, the band's ever-smiling drummer] whether he wants to do records or not," she added.

Aside from the imminent album, the Verigolds are also slated to play Lightning in a Bottle festival on Memorial Day weekend (May 23-28), and they're coordinating a small West Coast tour to coincide with that performance.
As for how they managed to secure a slot at the environmentally friendly Lake San Antonio music festival in Bradley, California, Cotton suggested they might have had a little insider help: "We applied, and I'm kind of friends with the Lightning in a Bottle guys."
The Verigolds will be in good company at this year's festival, which features everyone from Anderson .Paak to Griz and Tune-yards. But they're used to that, having played with even bigger headliners (ahem, Aerosmith) at Kaaboo 2016.
Beyond the new album and the continued festival success, the band hopes to hit the road on an even bigger scale.
"We're still trying to find the right team to work with for a booking agency or whatever, hopefully, this next year," Cotton said.
While the new album is still largely a mystery, you can listen to newest single "Walk on Water" here.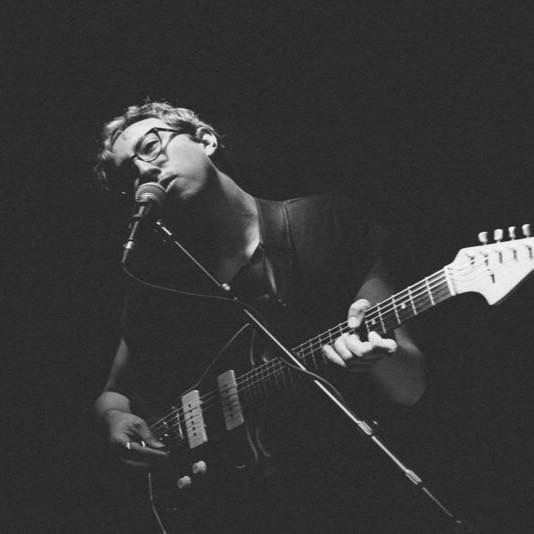 Rutger Rosenborg was almost a Stanford poet-neuroscientist before he formed Ed Ghost Tucker. Whoops. He now fronts the Lulls and makes music on his own when he's not writing. Follow his updates on Instagram and Twitter (@RArosenborg), add him on Facebook or contact him directly.