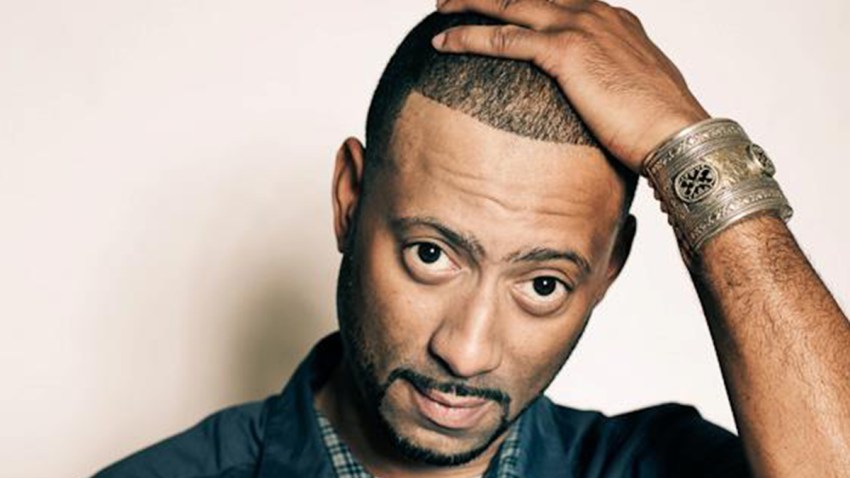 There are hip-hop legends, and then there's Otis Jackson Jr., aka Madlib. A giant of a DJ, producer and rapper, he headlines the Music Box in Little Italy on Saturday, March 16.
A gifted original, he pumped out a turn-of-the-century output so prolific it helped to not only build, but also sustain, indie label powerhouse Stones Throw Records -- for years. They were, and still are, a model for success outside of the majors, an anti-corporate outfit, and it's due in large part to Madlib's efforts.
Indeed, there's the early beat work and vocal duties with the group Lootpack, solo releases from his rap alter ego Quasimoto, and a long-running series of progressive jazz albums by way of his fictional band Yesterday's New Quintet.
That's called range, and it's one measure of talent -- not to mention his production resume, a long list of credits as numerous as they are diverse.
So, whether it's him backing De La Soul, doing their sugar daddy most on "Shopping Bags," aiding a homeopathic Erykah Badu on "The Healer," or even helping to recharge a pre-MAGA Kanye West with "No More Parties in LA," Madlib's intuitive approach is arguably unparalleled -- inspiring countless musicians, beat-makers, DJs and rappers over the last three decades.
Add that to his collaborations with J Dilla (as the duo Jaylib), MF DOOM (on 2004's now-classic "Madvillainy" record), Freddie Gibbs (with the 2014 album "Piñata") and there's simply no question of his virtuosity.
Certainly brilliant and most definitely an icon, he's truly one of the greats -- you don't want to miss him.

J. Smith, aka 10-19, is a San Diego native, rap fan and San Diego Music Award-winning musician. You can follow him on Instagram at 1019_the_numberman or on Twitter