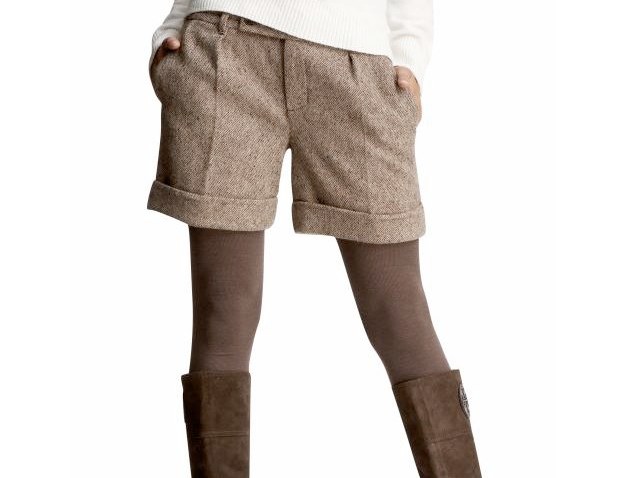 SHORTS THAT WORK: Summer shorts don't see the office much, but fall's wool and woven blends will be putting in some long hours. Paired with tights, these seasonal staples come in a variety of rich colors and have long enough hemlines to keep eyebrows from raising. Try on the moss-colored Season Span Shorts at Anthropologie ($128), the tweed-looking Wool shorts at Gap ($50) or the black Wool Flannel short at J.Crew ($98).

LONG STOCKINGS: You probably have a pair of great boots from last season, but this year the knee-high is stepping off the runway and into the streets. Keep up by checking out Guess's Rumala Over the Knee Boot ($200). In black leather or mushroom (grey), this soft boot can be worn straight, cuffed or scrunched for a variety of fall looks. Plus, the 3 1/2" stacked heel looks feminine without being too fierce. Pick it up at Nordstrom in Fashion Valley Mall.

ENDLESS OPTIONS: The circle scarf, or eternity scarf, brings back the sweet look of layered neckwear without the addition of knots, buckles or brooches. The looping strands of Urban Outfitters' Jersey Strand Eternity Scarf ($34) gives the appearance of swathing layers without piling on a ton of pieces. For more color options, try American Apparel's Super Sheer Circle Scarf ($37).